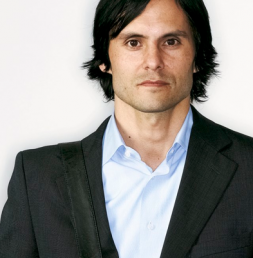 Chad Burris is founder of Indion Group of Entertainment Companies. Chad developed, through the first Indion company, the country's first private film incentive in the country for the state of Oklahoma. That incentive program was instrumental in financing a number of feature films there and bringing film production into the state. In addition to film, he has worked with industries from construction and technology to structure numerous tax credit transactions that have contributed significantly to the overall growth and vitality of rural business.
Formerly, Chad served as Of Counsel attorney for the law firm of Doerner, Saunders, Daniel and Anderson in Tulsa, Oklahoma where he practiced in the areas of Corporate Transactional, Entertainment, and Indian law. He continues to represent select clients on Entertainment matters.
Chad has produced the award winning films Four Sheets to the Wind, and Barking Water by Sterlin Harjo, Michael Winterbottom's feature The Killer Inside Me, starring Jessica Alba, Kate Hudson and
Casey Affleck, the directorial debut film for Famke Janssen, Bringing Up Bobby, and Nick Cassavetes feature Yellow. Chad's films have collectively screened at some the world's most prestigious festivals including Sundance, Tribeca, New Directors/New Films, Toronto, Cannes and Venice. He has been nominated twice for Film Independent's Spirit Award for the Piaget's Producer of the Year and the Mark Silverman Award for New Producers from the Sundance Institute in 2007 and has also had his film Mosquita y Mari nominated for the John Cassavetes Award by Film Independent's Spirit Awards.
Chad has been a speaker on tax credit usage, entertainment law, and film finance for the Sundance
Institute, Tribeca and Smithsonian American Indian film festivals, the Producers Guild of America, and
the Los Angeles Incentive Office. He currently sits on the board of the Native American Public Television
and the Sundance Alumni Advisory Board.
Chad is also launching a new solar generator business in Santa Fe late 2016 to supply clean, mobile
power to the construction, event, security and entertainment industries.