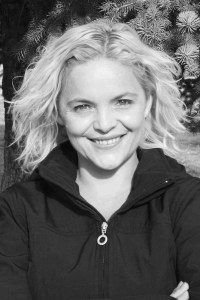 Chairman of the Board
Santa Fe Film Festival's Executive Director, NaNi Rivera, has influenced the motion picture industry in New Mexico for nearly a decade. She is a graduate of the College of Santa Fe with a Bachelor's Degree in Film and an Associate Arts Degree in Media Arts from the Santa Fe Community College. Not only is she a skilled photographer, she has produced, directed and edited numerous commercials and PSA's. Rivera has also worked for several major motion production companies and acted as Garson Studios Coordinator at Santa Fe University of Art & Design.
Rivera is now the Director of Special Projects for the IATSE Local 480 Film Technicians Union and enjoys helping other art organizations through its Community Outreach Program. She has handled legislative work on the Breaking Bad Bill which increased production for TV shows in the state of New Mexico, creating thousands of jobs and business expansion locally.
She is the founder of The New Mexico Film Industry Tune Up, a program designed to build the infrastructure of local film production, now in its 3rd year at the Santa Fe Film Festival. Rivera is expanding the program to other film festivals around the state including the Albuquerque Film Festival and the Las Cruces Film Festival. She currently resides in Santa Fe.