Director, Afro Cinema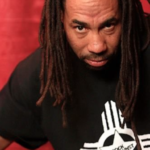 Brandyn Brady is the Executive Director of Rock Against Racism here in NM, an outreach program designed to promote unity through music. Born in Detroit Michigan raised in Venice Beach California, Brandyn has been engaged in creative pursuits his whole life.
Brandyn became an intern for The Santa Fe Film Festival and quickly moved up to serving as the Volunteer Coordinator. He is the founder of Increase America and a member of The IATSE Local 480 Film Technicians Union, Brady has advanced his skills as a director and producer while studying film at the Northern New Mexico College while receiving a film degree from Santa Fe Community College & as a proud union member, Brady fast moving courier in our thriving industry, is a proven example THAT MOVIES MAKE MONEY FOR NEW MEXICO.