Nov
16
Sat
Mustangs & Renegades

@ Jean Cocteau Theater Santa Fe
Nov 16 @ 7:00 pm – 9:00 pm
A Documentary Episodic Series By James Anaquad Kleinert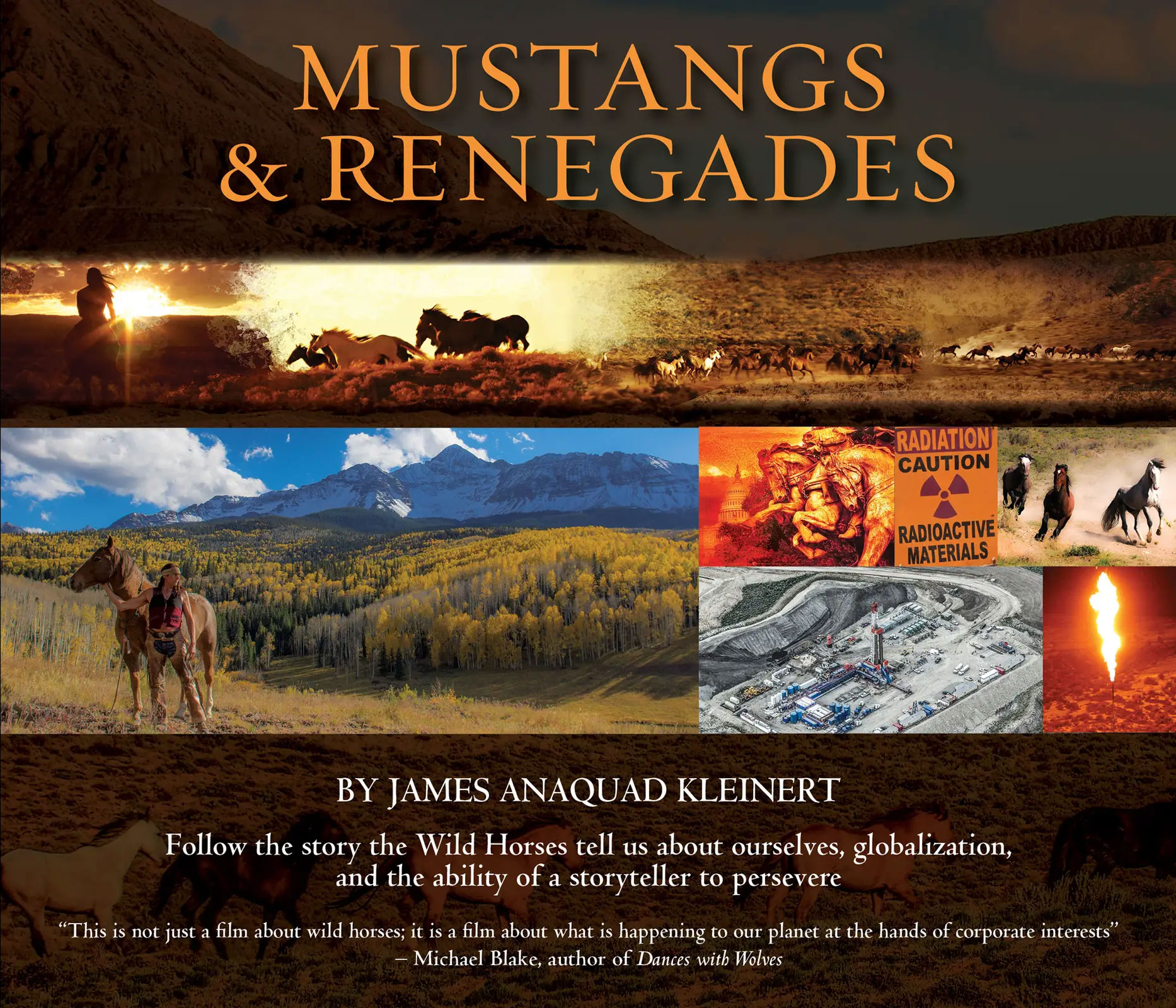 Mustangs & Renegades is a deeply personal story, a complex web of events woven into the heart of the American West. It follows the true and personal account of documentary filmmaker, photographer James Anaquad Kleinert as he documents the roundup and removal of America's wild horses.
In revealing the plight of the horses, we reveal how America's public lands – and our civil rights – are being systematically stripped away. This journey climaxes with James' victory in federal court (Kleinert v. BLM has now set precedent in national FOIA law), and segues into a conversation about moving forward into a Green Regenerative Economy. This is an epic and honest tale of activism, passion, perseverance and transformation that touches the core issues – the protection of our public lands, civil, environmental and indigenous rights – that are being called into question in our society.
Stunning cinematography highlighting epic South Western landscapes and ecosystems, this is a film that audiences will resonate deeply with, as our plight to protect the wild horses mirrors our fight for a sustainable future.

Nov
30
Sat
Warren Miller's Timeless

@ Jean Cocteau Theater Santa Fe
Nov 30 @ 7:00 pm – 9:00 pm
We are proud to announce another outstanding pre Santa Fe Film Festival screening!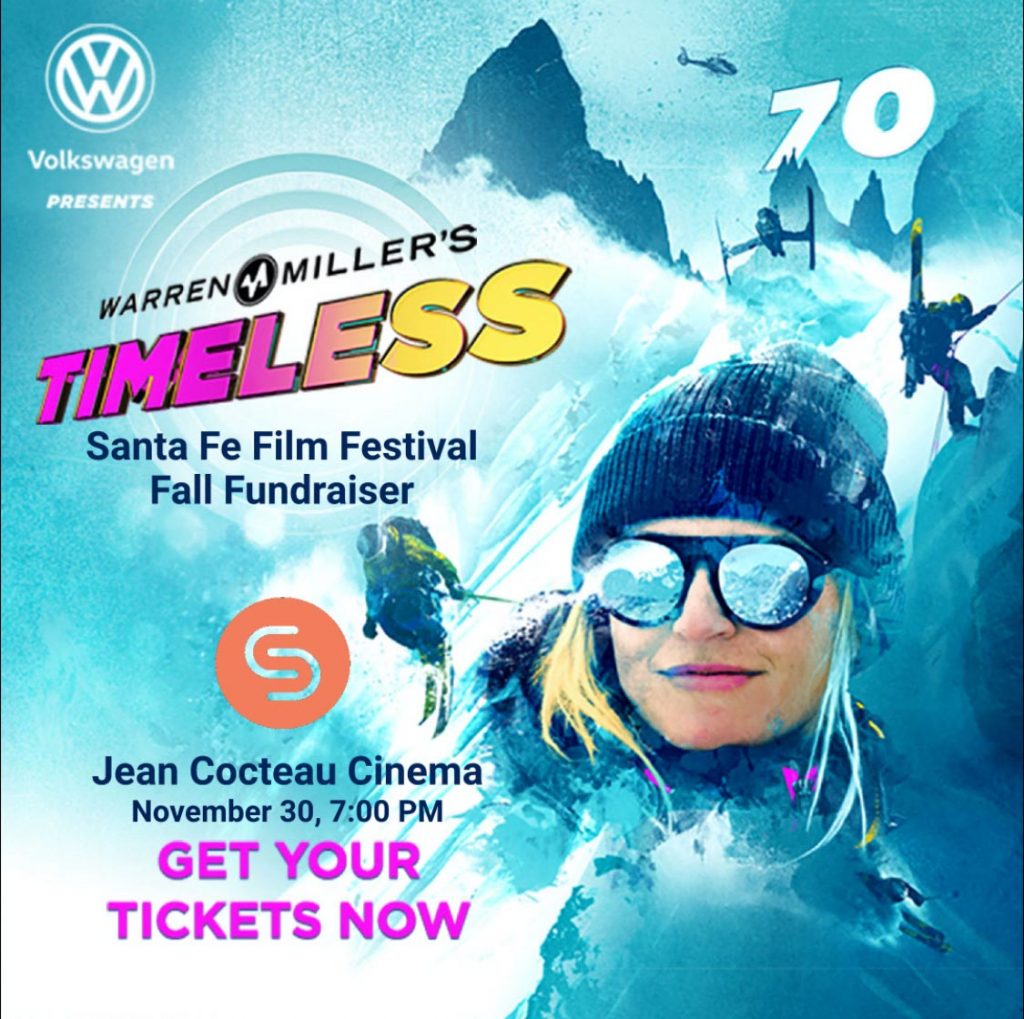 Warren Miller's 70th film, "Timeless", presented by Volkswagen, coming to Santa Fe, NM for the Santa Fe Film Festival Fall Fundraiser. Free giveaways and prizes, auction items & more.
The only constant is change, but winter stoke is eternal. After seven decades of celebrating skiing and snowboarding, Warren Miller Entertainment can confirm that nothing compares to the anticipation of another season. Come kickoff the season with WME's 2019 film, Timeless, presented by Volkswagen, and travel with new and veteran athletes as they explore renowned mountain locations across the globe. It's more than a ski and snowboard film, it's an experience.

Watch the Trailer