INDIVIDUAL FILM TICKETS ARE AVAILABLE AT THE THEATER SHOWING THE FILM
Feb
9
Fri
2018
Women of a Certain Age in Film and TV Panel

@ Hotel Santa Fe
Feb 9 @ 4:00 pm – 5:30 pm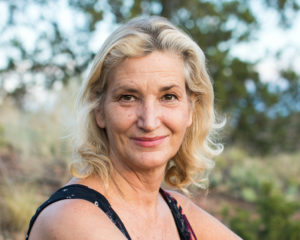 WOMEN OF A CERTAIN AGE PANEL
What are the growing opportunities for women over 50 in the Film and Television market? As more films are being written and directed by women, are the roles for older women becoming more interesting and more numerous?  Panelists include NM Casting Director
Angelique Midthunder
; Christine McHugh, Actress/writer/director/producer and President of
NM Women in Film
;
Melissa Chambers
, actress who has appeared on TV's 
Longmire, Godless,
 and the feature film
Rose
with Cybil Shepard
;
 Filmmaker & DP Dyanna Taylor (
Dorothea Lange: Grab a Hunk of Lightening)
and 
Jan Corran
, Producer/Writer whose film
Snapshots
is showing at SFFF this year.  Moderated by local actress and writer Marguerite Scott.
Feb
10
Sat
2018
Panel: Empowering Women in the New Mexico Film Industry

@ Center for Contemporary Arts
Feb 10 @ 11:30 am – 1:30 pm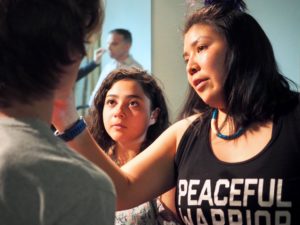 Featuring Mentors, Mentees, and Judges from the New Mexico Girls Make Movies (NMGMM) program, this panel will focus on women starting out in the film industry or looking to move to next level. From networking and competitions to education and hands-on training, this panel will begin a dialogue about what women can do to take advantage of all that the New Mexico film industry has to offer to create their own opportunities and help each other succeed.
The panel will feature a screening of the New Mexico Girls Make Movies first short film, BOTTLED UP, written and directed by 2017 Winner Sara Casaus and filmed in Santa Fe by an all-female crew.
The NMGMM Panel will be followed by a reception.
Conversation with Melanie Mayron

@ The Screen
Feb 10 @ 1:30 pm – 2:30 pm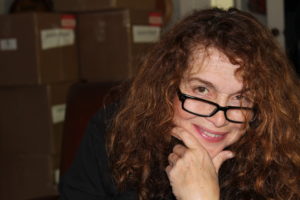 Join Melanie Mayron will join SFFF Programmer Aaron Leventman for a discussion of her career followed by a conversation with the audience. Melanie Mayron  best known for her Emmy-winning role on TV's Thirtysomething will be honored at the Santa Fe Film Festival's awards ceremony for her outstanding contribution to the film and television industry.  Mayron has appeared in films such as Girlfriends, You Light Up My Life, Missing, Harry and Tonto, and Carwash, is the director of the feature films Mean Girls 2 and Baby-Sitters Club and TV shows such as Grace and Frankie, Graves, and Jane the Virgin for which she also appears as a recurring character.