INDIVIDUAL FILM TICKETS ARE AVAILABLE AT THE THEATER SHOWING THE FILM
Dec
10
Sat
2016
Uneasy Rider

@ Jean Cocteau
Dec 10 @ 9:00 pm – 10:30 pm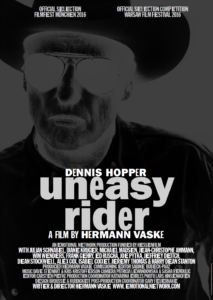 Actor Michael Madsen Joins Director Hermann Vaske for Q&A Following Screening of Uneasy Rider
Filmmaker, Hermann Vaske and Actor Michael Madsen Discuss and Take Questions Regarding Documentary About Actor, Artist and New Mexico Resident, Dennis Hopper in, Uneasy Rider
Uneasy Rider, goes back down memory lane of the legend that is Dennis Hopper. From his humble beginnings in the dust plains of Kansas to the mind blowing pains of Apocalypse Now. From the A-list glamour of LA, to the constantly pissed lifestyle of New Mexico. The film explores the many challenges and transitions throughout Dennis Hopper's life and features interviews with directors such as Wim Wenders, Isabel Coixet and Alex Cox, actors such as Isabella Rossellini, Diane Kruger, Michael Madsen and Harry Dean Stanton. Uneasy Rider, invites us to climb on for the rollercoaster ride of a lifetime to discover the true Dennis Hopper.
Uneasy Rider will be screening twice on Saturday, December 10, at 9pm and Sunday, December 11, at 5pm, at the Jean Cocteau Theater. Director Hermann Vaske and narrator/actor Michael Madsen will be in attendance for an in-depth Q&A following both screenings.
What: Uneasy Rider, a biopic documentary about the late actor Dennis Hopper.
When: Saturday, December 10, at 9:00pm and Sunday, December 11, at 5:00pm.
Where: Jean Cocteau Theater, 418 Montezuma Ave, Santa Fe, NM 87501.
More Info: Visit The Santa Fe Film Festival website for more information at:www.santafefilmfestival.com and learn more about the festival and related activities.
Dec
11
Sun
2016
Remember Me: Grief Shorts

@ Center for Contemporary Arts Santa Fe
Dec 11 @ 1:45 pm – 3:30 pm
Honoring the Sacred Journey-There are many ways that we navigate successfully through grief or companion others along their journey. Wisdom from contemporary authors, grief experts and spiritual teachers is woven through personal stories of loss to explore the roles of compassion, community and connection in this sacred journey.ng.
A woman married to a terminally ill man must make the agonizing decision to live for him or live for herself.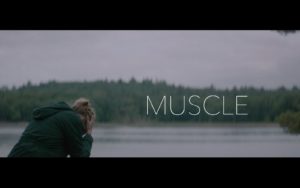 Kate Carter founded a non-profit in 1998 called Life Chronicles, to help elderly and sick people face death with their loved ones, on camera, thus leaving a powerful piece of themselves.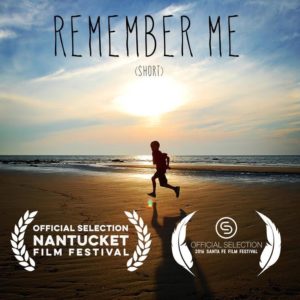 Love is the Answer