INDIVIDUAL FILM TICKETS ARE AVAILABLE AT THE THEATER SHOWING THE FILM
Dec
8
Thu
2016
PORCELAIN HORSE (Equador) shown w/ FOR MY LOVERS

@ The Screen at Santa Fe University of Art and Design
Dec 8 @ 5:00 pm – 7:00 pm
Dec
9
Fri
2016
International Shorts

@ The Screen at Santa Fe University of Art and Design
Dec 9 @ 1:00 pm – 2:30 pm
Hair on my Head-A personal documentary investigates what hair means to identity and how this is formed in other cultures.

4242-A young female teenage immigrant is trying to redefine her identity after being forced to leave home.

Fracture-Hiroshi, a young man in his early twenties, has decided to spend the last night of his life through the Aokigahara forest at the foot of Mont Fuji.

Without-In a small village in Southern Italy, a solitary old man afflicted by alcoholism wanders off into the countryside for a walk that will change his life forever.

Shop of Eternal Life-Caught in the middle of China's most chaotic time, a desperate young man trades his heart to a pawnbroker in exchange for money to save his sick wife. Twenty years later, he goes back to the pawnshop and finds it may be too late to get back what he came for.

#Deema-As the Arab Spring blossoms in Lebanon, Deema is haunted by the loss of the Arab Spring in Syria.

Jellyfish-Isolated and changed by her illness, a teenage soccer player struggles to embrace her new identity when she returns to practice.
La Hora Cero shown w/ Parallax

@ Center for Contemporary Arts Santa Fe
Dec 9 @ 6:00 pm – 7:45 pm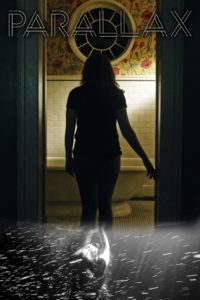 Dec
10
Sat
2016
Strangers on the Earth shown w/ Never Stop (Live)

@ The Screen at Santa Fe University of Art and Design
Dec 10 @ 7:00 pm – 8:30 pm
Strangers of the Earth (Documentary Feature) (Dir. Triston Cook) (90 mins.)
Perhaps Europe's most popular pilgrimage, the Camino de Santiago attracts wayfarers of all stripes to walk its ancient paths in search of meaning. One such pilgrim is Dane Johansen, an American cellist who in 2014 ventured to walk the Camino with his instrument on his back, performing music for his fellow pilgrims along the way. As Dane soon discovers, the paths we travel through life are often uncomfortably magnified by the reality of life on the Camino. Strangers on the Earth examines the physical, mental and spiritual aspects of the concept of 'journey' and the vital role it can play as part of the human experience.
Soundtrack accompanying video for radio play 'Jim' by Josephine Halbert. This is the live, acoustic version of Never Stop, written and performed in this video by singer/songwriter Jonty Balls of band Desert Mountain Tribe, a 'classic love song' commissioned by filmmaker Josephine Halbert for 'Jim' and a song that the play's fictional main character Jim, a musician, writes for the story's heroine (There is also a studio version of the song, Never Stop, featuring all members of Desert Mountain Tribe).