INDIVIDUAL FILM TICKETS ARE AVAILABLE AT THE THEATER SHOWING THE FILM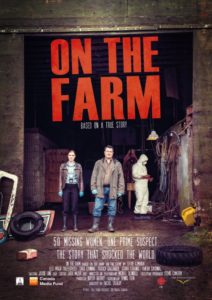 On the Farm (Narrative Feature) (90 mins.) (Dir. Rachel Talalay) Based on journalist Stevie Cameron's 2010 bestselling account of real-life events, the film follows the women who fought against the indifference of police that allowed one of Canada's...
First Contact Indigo Mia bihttos Un Jour The Hero Pose How to Steal A Canoe Can You Dig It?