INDIVIDUAL FILM TICKETS ARE AVAILABLE AT THE THEATER SHOWING THE FILM
Dec
10
Sat
2016
New Mexico Shorts

@ Center for Contemporary Arts Santa Fe
Dec 10 @ 5:00 pm – 6:45 pm

Above Home for Christmas -Alone on a space station for Christmas, an astronaut brings the holiday spirit to the darkness of space.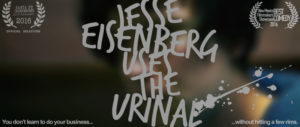 Jesse Eisenberg Uses the Urinal -Oscar-nominee Jesse Eisenberg might play a captivating know-it-all on the big screen, but there is one thing the talented actor doesn't know- how to use the urinal.
The Artist Within-5 Professional Editors and 4 Students Editors completed projects using video submitted by New Mexico residents.
Good Cop, Good Cop -A dedicated but not so bright police officer just can't seem to understand the concept of good cop bad cop.
The Last Transmission -Based on a true story about a young Cessna pilot and an aging air traffic controller whose lives collide one fateful night in and over Roswell, New Mexico.
The Wiggling Gypsy -When an eccentric drifter pops in on his good buddy, he quickly realizes that he is in a commercial where monetization is not in the forecast.
Hummingbird & Crane -A teen birding fanatic enters the World Series of Youth Birding as the underdog… or is it the underbird?
Griddance -To prevent the disconnection within an advancing technological world, a young rebel must interfere with a monopolized corporation and their plans for the future.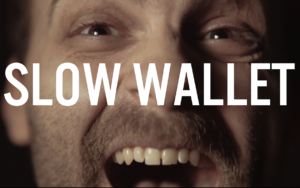 Slow Wallet -A slow wallet is a person who deliberately takes a long ass time taking out their wallet so someone offers to pay for them first.
David Berkeley: Connection, Compassion, Grit -A Santa-Fe based Folk artist and author is set out on a humble journey to move people through music & stories.
Age Related ADD-If you can't remember what you were doing or saying at any given moment then this music video is for you.
Orgullo -A New Mexican folktale forces a hispanic grandmother to choose between her family and her pride.
Crackers and Mr. B -An old day drinker rediscovers the value of family after meeting a pesky chicken.