The Santa Fe Film Festival is delighted to announce that this year's screenings will be hosted by the Jean Cocteau Cinema at the Railyard, along with the Center for Creative Arts (CCA) and The Screen.
"We've had an ongoing collaboration with CCA and The Screen," says Festival Director Nani Rivera, "and it is especially nice to welcome the Jean Cocteau Cinema back to the screening family."
The Cocteau was closed for about five years before being purchased and restored by local writer George R. R. Martin last year.
Also returning to the Festival team is the Hotel Santa Fe, which has functioned as the event's nerve center for several years. The hotel, an event sponsor, will play host to the Festival's volunteers, the Filmmakers' Lounge, the Festival Concierge and several panels (details to be announced).
The 2014 Santa Fe Film Festival, slated for May 1-4, is shaping up beautifully. Check back soon for the announcement of films, screening dates and venues, and related events.
The line up for the film schedule will go live March 14, 2014 at noon!
---
Posted by SFFF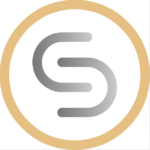 ---