SFFF
Do you have an idea for a television pilot that would trump the final episode of Breaking Bad in the Nielsen Ratings?
If so, submissions are being accepted now for the Santa Fe Film Festival Pilot Project, sponsored by Shoot Santa Fe, which, if you win, can get you the resources needed to create either a 10 minute studio pitch or a 22 minute pilot (your choice) that will premiere at the 2014 Santa Fe Film Festival (May 1-4) AND on SFGTV -Channel 28.
The guidelines are simple: Trailers should be 60-90 seconds long. Trailer and subsequent show must be shot in and around Santa Fe, and should help attract people to the State. Your show should be budget conscious with a strong enough story to build an on-going series. You must own all copyrights to the piece, and have all clearances in place to win.
Get your submissions in early (deadline is Nov 17), to be included in the "Future" Mix competition on November 21. Submitted trailers will be screened by the public during MIX, and the audience choice winner might receive $500, courtesy of MIX Santa Fe.
The final deadline for all entries is December 1st given away at the Tune Up event on December 7th.
The Grand Prize Winner will receive: $2500 from SHOOT Santa Fe, crew hours from IATSE Local 480, cameras, equipment and support services from Panavision, Plus goods and services from Elliot Location Equipment Rentals, Santa Fe Studios, Duke City Catering, and TM Equipment Rentals.
There is an entry fee of $25 ($15 for students) through November 17 and $50 ($25 for students) from November 18 until December 1. Agreement/Submission forms may be found here.
NO LATE ENTRIES will be accepted and all entries MUST be sent via a digitized file to the SFFF Dropbox nani@http://santafefilmfestival.com/index or on a thumb drive with a digital file to the SFFF office to 60 W. San Francisco St., Suite 307 during regular business hours.
All proceeds benefit the Santa Fe Film Festival, a non-profit, 501 C3 organization.
Get Involved! Be a part of the 14th annual Santa Fe Film Festival, happening May 1-4, 2014! We are gathering Volunteers, Sponsors, and Presenters now. Contact SFFF to get involved. info@http://santafefilmfestival.com/index
---
Posted by SFFF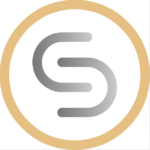 ---