Santa Fe— SANTA FE FILM FESTIVAL HOSTS PARTY TO ANNOUNCE BIG NEWS
The Santa Fe Film Festival will make a major announcement at its premiere party on Sept. 6. Sign up now on our website to receive a personal invitation: www.http://santafefilmfestival.com/index
About the Santa Fe Film Festival:
The festival has brought innovative programs and panels as well as parties and other events to a global audience for 13 consecutive years, and the coming festival promises to bring equally exciting events to Santa Fe.
The Santa Fe Film Festival was first introduced in May, 1980 when Bill and Stella Pence, founders of Taos Talking Picture and Telluride Film festivals, started the event with a New Directors/New Film program, co-sponsored by the Museum of Modern Art in New York City.
The Pences led the festival for four years with such notable guests as Francis Ford Coppola, Charlton Heston, Sam Peckinpah, and Lillian Gish. Years later the festival found new direction under programmer Jon Bowman, who authored 100 Years of Film in New Mexico and brought his knowledge and talents to the big screen, programming the Santa Fe Film Festival's content for 10 years.
The Sept. 6 private party kicks off at 5 p.m. Guests must register online to receive an invitation at www.http://santafefilmfestival.com/index. Contact press liaison Lynn Cline at PR@http://santafefilmfestival.com/index (505) 466-6277 for more info.
---
Posted by SFFF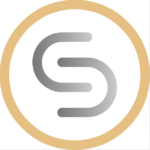 ---