The key to crafting the Santa Fe Film Festival into a distinctive and important event is a singular vision.
There are many decisions to be made, films to be selected, and an overall level of quality to be met. This all begins with the capable guidance of a qualified executive director.
Diane Schneier Perrin is more than qualified as she steps into the position for the 2011 Festival.
"The Festival will expand to four days," Perrin recently said, "and increase the number of features, shorts and panels while maintaining the mission of establishing the SFFF as a premier boutique international festival."
Diane's background includes both work as an independent film producer and film educator. She has brought several unique feature films to fruition which include Kathryn Bigelow's Blue Steel, Oliver Stone's Talk Radio, and Barbet Schroeder's Academy Award-winning Reversal of Fortune.
Diane relocated from Los Angeles to Santa Fe in 2006 to launch and run the state sponsored New Mexico Filmmakers Intensive (NMFI). The program cultivated aspiring writers, producers, and directors to fill New Mexico based above-the-line positions.
Diane was appointed by former Governor Bill Richardson to participate as a member of the state's Council on Film and Media Industries and continued her commitment to develop new talent as a juror for the 2010 New Visions/New Mexico Contract Awards. She also served as a panelist for the 2009 Women in Film Athena Award for Excellence in Short Screenplay.
I had the pleasure of being one of Diane's screenwriting students during the 2008 rotation of the NMFI. Armed with a head full of odd ideas and endless ambition, I went charging into the halls of the College of Santa Fe.
There were a few facts to contend with: I had never written a screenplay, had no movie business experience, and didn't know the difference between "pre" and "post."  That didn't matter as I eased into arguably the most educational eight months of my life.
Diane did us all the greatest favor that any instructor can provide for a student: she listened. There was never a hint of condescension or disbelief as I pitched my vision wholeheartedly into left field. After I was done with a pitch, she would take a moment, and then offer an exceedingly level headed response.
As she spoke, it was obvious that heading the NMFI was not just a paycheck for her; her answers to my questions were anchored by a wealth of experience and common sense.
What was the result of being in Diane's class?
That's relatively simple: I came out of the program as a full fledged filmmaker. This, for me, had previously been a mythical title reserved for saints and legends. The pragmatism and discipline Diane instilled in her students served them well. She clearly saw potential in all of us, and wouldn't have wasted her time if she hadn't.
I'm sure the same vision will serve Diane well as Executive Director of the SFFF.
---
Posted by SFFF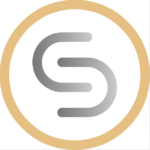 ---