You want to talk creepy? The opening sequence in "Nothing Without You" goes something like this: A disheveled young woman, Jennifer Stidger (Emily Fradenburgh) watches the occupants of a house from a hole she dug in the attic floor. When the occupants leave, Jennifer puts on the wife's clothes and follows the husband to watch him give a speech.
With that disturbing beginning, the tone is set for Director Xackery Irving's first feature film,"Nothing Without You", a psychological thriller that keeps you guessing about what comes next and what the clues all mean. Does Jennifer actually know the people she's watching? Turns out they are the Greenwoods, Michael and Denise.
In a strange turn of events, Jennifer is watching the house the moment a hooded intruder breaks into the home and kills Denise. Torn as to what to do, Jennifer knocks on the door, rings the bell, and finally breaks into the residence herself and tries to save Denise.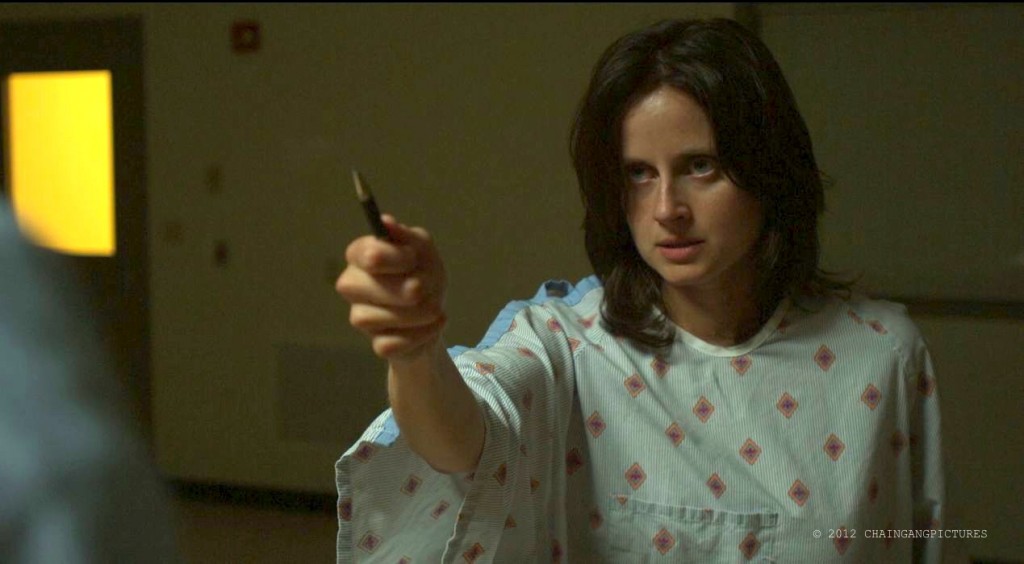 When Jennifer tries to convince her psychiatrist she didn't commit the murder, the story is off and running, seeming to move forward at a meticulous pace, all the while leaving lovely little clues as to who is in on the murder. The psychiatrist? The lawyer?
Jennifer has a history of stalking, so maybe she's just deluding herself. Like a cat-on-a-string, Jennifer escapes more than once to gather more evidence and all the while collecting a knot of betrayals that would dishearten the most sane person.
The plot development, while a bit long through the second act, has a quite a complicated, ending twist. After the movie, it might be the next day before a light bulb goes off and you say to yourself: "OMG. Now I get it."
– – – – – – – – – –
"Nothing Without You" will screen at 4:00 p.m on Saturday, December 8 at the Center for Contemporary Arts Main auditorium.
More information and complete program and schedule, please visit the Santa Fe Film Festival website. To purchase tickets, visit TicketsSantaFe.org.
---
Posted by Joanna Smith
---