*** For Immediate Release ***
Contact: Nani Rivera nani@santafefilmfestival.com 505-988-7414 ext. 102
Santa Fe Film Festival Adds Production Team of Blaylock and Espinosa to Advisory Board
The annual film festival has engaged the powerful Beverly Hills duo in with a view to continue bringing top-level talent to this year's international cinema event, held in Santa Fe May 1-4, 2014 .
SANTA FE, March 4, 2014 – The Santa Fe Film Festival is pleased to announce the addition of Optimism Entertainment co-founders William Blaylock and Brian Espinosa to the festival's advisory board, in preparation for bringing A-list talent to the May 1-4 event in Santa Fe, New Mexico.
Espinosa, himself a former Santa Fean, is the head of the Beverly Hills production company's talent division, managing both the talent and music divisions. He has secured contracts for the recording industry's top labels.
"I was born and raised in Santa Fe, NM, which has always been a city with a rich cultural and artistic history," Espinosa points out. "New Mexico is a magical place which has attracted film makers ever since the days of Thomas Edison. It's an honor to have been selected to join the Santa Fe Film Film Festival as an advisory board member; likewise, to have the opportunity to be actively involved in the creative community of Santa Fe.
William Blaylock is a film producer and development director who has worked with Academy Award-winning productions and actors. As an agent, he represented Zooey Deschanel, Sean Bean and Jennifer Beals, among others.
"I am excited to have the opportunity to work with Brian Espinosa and William Blaylock. As talent and literary management, and also as a production company, they have worked with some of the most recognizable names in cinema," says Santa Fe Film Festival director Nani Rivera. "The team is working with us to bring highly recognizable talent to the 2014 festival."
The addition of Blaylock and Espinosa reflects the core values of the Santa Fe Film Festival, which celebrates all facets of filmmaking, from scriptwriting to casting, and production to screening. This year's festival will occur the first weekend in May at various screening houses in Santa Fe.
For more information, please contact Nani Rivera, Festival Director of the Santa Fe Film Festival: festivaldirector@santafefilmfestival.com
505-988-7414 ext. 102
The Santa Fe Film Festival celebrates all facets of cinematic arts – here in New Mexico, regionally and globally.
Our annual event honors everyone working both behind the scenes and on screen to bring the best of film creation, production and showings to the public. We constantly seek improvement in our respective crafts and provide film makers with resources to pursue their dreams. To that end, the Santa Fe Film Festival focuses on bringing together distinguished industry specialists and discriminating movie lovers through accessible screenings, panels, workshops and parties.
The Festival will continue to grow as the leading exhibition and educational portal for all things cinematic in New Mexico.
The Santa Fe Film Festival is a cultural, not-for-profit 501 (c) (3) organization.
####
Santa Fe Film Festival Adds Production Team of Blaylock and Espinosa to Advisory Board
---
Posted by SFFF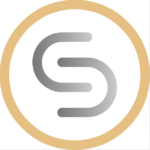 ---