'The Artist' at the Santa Fe Film Festival
on October 21, 2011 10:20 AM
KCET Cinema Series producer Michele Garza is heading over to the Santa Fe Film Festival this week. She'll be reporting back with pictures from the event, as well as other behind-the-scene goodies!
The 12th annual Santa Fe Film Festival kicked off last night with a sold out crowd of local filmmakers and moviegoers for the French film "The Artist," by screenwriter and director Michel Hazanavicius.
The film proved to be an inspiring piece of filmmaking. A risky choice for any director looking for a box-office hit, but this film succeeds in delivering an emotionally appealing film. A black and white silent film shot entirely in the square box 1.33 aspect ratio, definitely not a format used by today's filmmakers creates a visual on screen for the audience that is completely reminiscent of another era of movie making. It was filmed on a classic Hollywood sound stage and the old streets of Hollywood with meticulous detail for the culture of 1920's Los Angeles. The characters are endearing, and the French lead actors Jean Dujardin, star of the popular OSS comedies and the beautiful Berenice Bejo, together create true cinema magic.
What's more, they will bring this magic to the opening night of the KCET Cinema Series in NOHO next Tuesday, October 25. Where we will screen the film and host a Q & A with the writer/director and the two leading actors. For more information call KCET Special Events at 323.953-5800.
---
Posted by SFFF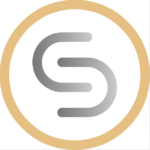 ---