Santa Fe Film Festival Announces New Executive Director and Launches a "Rebuild the Festival"
Campaign
Click here to download the PDF: Santa Fe Film Festival Announces New Executive Director
2011 Board of Directors announces appointment of Diane Schneier Perrin and plans for community-wide fundraising effort
SANTA FE, NM– The Board of Directors of the Santa Fe Film Festival today announced the appointment of motion picture industry veteran and film educator, Diane Schneier Perrin, to the position of Executive Director.
Independent Film Producer Schneier Perrin has extensive experience in film development, production and distribution and a passionate commitment to quality filmmaking. Her feature producing credits include Kathryn Bigelow's Blue Steel, Oliver Stone's Talk Radio and Barbet Schroeder's Academy Award-winning Reversal of Fortune.
In 2006, Schneier Perrin relocated from Los Angeles to launch and run the successful state-supported "New Mexico Filmmakers Intensive" at the College of Santa Fe.
A full-time Santa Fe resident, Schneier Perrin was appointed by Governor Richardson to the Governor's Council on Film and Media Industries in 2009, served as a juror for the state-sponsored 2010 New Visions/New Mexico Contract Awards and as a panelist for the 2009 NM Women in Film Athena Award for Excellence in Short Screenplay. As she steps into this new role and begins preparation for the 2011 festival, the Board of Directors will launch on June 1st the "Rebuild the Santa Fe Film Festival" campaign – a sixty day fundraiser designed to re-ignite community support and participation, and meet the financial obligations carried over from previous years.
"We are hoping to increase interest in the film festival among our donors, sponsors and vendors, while also making it more accessible to the broader community. To address our immediate financial needs, we'll be appealing to the people of Santa Fe to become 'partners' of the festival, and promoting a new membership drive that offers a number of really exciting – and affordable – benefit levels. Every movie fan, from students to seniors, can be a part of the 'Save the Santa Fe Film Festival' effort," said Sandy McGovern Durrie, Vice Chair of the Board of Directors.
Schneier Perrin added, "I am thrilled to be involved with such a passionate and dedicated board whose impressive credentials and active participation have charted a new course for the festival. By working closely with board members, our invaluable volunteers and the greater Santa Fe community, I am confident we will create an extraordinary event for 2011 and fortify the foundation for the festival's successful and sustainable future."
Today's announcement signals the next phase in re-launching the festival, a Santa Fe staple that in recent years has screened high-profile films including Brokeback Mountain, Juno and Lennon NYC. It has honored filmmakers and film icons such as Alan Arkin and Tommy Lee Jones, and brought national and international tourism to the state.
Schneier Perrin succeeds former Co-Executive Directors, Michael Hare and Rose Kuo, now respectively the COO and Executive Director of The Film Society of Lincoln Center in New York City.
"Building on last year's success, the 2011 program will expand to four days and increase the number of features, shorts and panels while maintaining the mission of establishing the SFFF as a premier boutique international festival. The festival will promote Santa Fe as a destination with its unique beauty and cultural and artistic heritage, and will premiere international and independent art cinema for local audiences," added Schneier Perrin.
Board Chairman, Nick Durrie said, "While the film festival has had serious financial challenges in the past, a new group of business-oriented board members, advisors, and volunteers have come together with a strong commitment to a fiscally sustainable model as part of a strategic plan for a gradual, multi-year expansion of the festival. Diane is the pivotal person in our development plans with her vast experience in the movie business and her enthusiasm and professionalism. We are delighted to have her on board."
The Santa Fe Film Festival, in its 12th year, will run October 20-23, 2011, in conjunction with the Santa Fe Arts Festival. The film festival will be one of the anchors of the arts festival's two weeks of events. The Santa Fe Film Festival is a 501(c)(3) corporation. For more information or an interview with Ms. Schneier Perrin or Mr. Durrie, contact Suzy Tonra, at suzytonra@gmail.com or 505-629-8290.
###
---
Posted by SFFF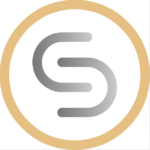 ---