FOR IMMEDIATE RELEASE
FOR FURTHER INFORMATION PLEASE CONTACT:
Suzy Tonra 505.983.2366  press@http://santafefilmfestival.com/index
OSCAR GOLD POSSIBLE FOR SANTA FE FILM FESTIVAL'S
2011 SOLD-OUT OPENING NIGHT FILM
THE ARTIST
The Artist is nominated for 10 Oscars and  numerous other awards and the Festival plans Academy Awards Screening Party at Rio Chama to celebrate.
February 3, 2011 SANTA FE.– The Santa Fe Film Festival proudly announces its 2011 sold-out opening night film, The Artist, received 10 Academy Award nominations including noms in the Best Director (Michel Hazanavicius), Best Actor (Jean Dujardin), Best Supporting Actress (Bérénice Bejo), Best Original Screenplay (Hazanavicius) and Best Film categories. Additional nominations for this charming love letter to Hollywood's silent era honor the film's cinematographer, production designer, costume designer, film editor and composer.
"Since the film's Santa Fe premiere at the 2011 festival in October, SFFF Executive Director Diane Schneier Perrin says, "The Artist has earned kudos and accolades world-wide: making over a dozen international film critic's top ten lists and receiving top honors from the London Film Critics Circle, The New York Film Critics Circle, the Producers Guild, among many others." Most recently, The Artist won Outstanding Directorial Achievement in Feature Film at The Director's Guild Awards and Best Lead Actor (Jean Dujardin) at the Screen Actor's Guild (SAG) Awards.
Other Oscar contenders first screened in New Mexico at the 2011 SFFF are Asghar Farhadi's A Separation and Philippe Falardea's Monsieur Lazhar (a US Premiere).
SFFF's Director of Film Programming Brent Kliewer adds, "Winner of the Best Foreign Language Film at this year's Golden Globes and an extensive list of international honors, A Separation, is also favored to win the Oscar in this category with its Writer/Director Farhadi nominated alongside Michel Hazanavicius (The Artist) for the Best Original Screenplay."  Joining Iran's A Separation, in making the Academy's Foreign Language Film shortlist, is the Santa Fe Film Festival's closing night film, Monsieur Lazhar representing Canada.
SFFF INVITES THE PUBLIC TO ATTEND ITS ACADEMY AWARDS SCREENING PARTY AT RIO CHAMA ON SUNDAY, FEBRUARY 26.  Sponsors for the event include Rio Chama, HD Solutions, Constellation Home Electronics and the IATSE Local 480.
UNTIL MORE DETAILS ARE RELEASED, CALL 505/988-7414 OR VISIT www.http://santafefilmfestival.com/index.
ABOUT THE SANTA FE FILM FESTIVAL
Established in 1999, the annual Santa Fe Film Festival (SFFF) is a non-competitive Festival dedicated to supporting film and the artists who created them by providing a creative forum for exchange and discovery with the public. The festival is open to US and Foreign films in three categories: Narrative Features, Documentary Features, and Shorts (all types). Presenting a curated program of screenings, panels, workshops and conversations with filmmakers, the Santa Fe Film Festival provides an intimate and in-depth celebration of the cinematic arts, set in the heart of our historically and culturally rich Santa Fe.
The festival promotes Santa Fe as a tourist destination as well as premiering international and independent art cinema for local audiences.
The Santa Fe Film Festival is a cultural, not-for-profit 501 (c) (3) organization.
About Diane Schneier Perrin – Executive Director
Independent Film Producer Schneier Perrin's feature producing credits include Kathryn Bigelow's Blue Steel, Oliver Stone's Talk Radio and Barbet Schroeder's Academy Award-winning Reversal of Fortune.  In 2006, Schneier Perrin relocated from Los Angeles to launch and run the successful state-supported "New Mexico Filmmakers Intensive" at the College of Santa Fe.  A full-time Santa Fe resident, Schneier Perrin was appointed to the Governor's Council on Film and Media Industries in 2009. She served as a juror for the state-sponsored 2010 New Visions/New Mexico Contract Awards and as a panelist for the 2009 NM Women in Film Athena Award for Excellence in Short Screenplay.
About Brent Kliewer — Director of Film Programming
Brent Kliewer has programmed films for Santa Fe audiences for over 30 years.  In addition to programming for the Santa Fe Film Festival, Kliewer also oversees programming at The Screen on the campus of the Santa Fe University of Art and Design.  Previously, Kliewer worked for the now-defunct art house Collective Fantasy in Santa Fe before he began programming films for the Cinematheque and The Screen.
For more information about the Santa Fe Film Festival, please contact 505-988-7414 or visit http://santafefilmfestival.com/index
OSCAR GOLD POSSIBLE FOR 2011 SANTA FE FILM FESTIVAL TITLE THE ARTIST (PDF)
---
Posted by SFFF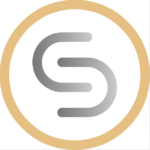 ---