The Santa Fe Film Festival Presents:
A Limited Run of Lionel Rogosin's 1959  film
Come Back, Africa
One Week Only!
Join us Opening Day
Saturday, June 23 at 2 PM @ The Screen
Santa Fe Film Festival Chairman Jason Suttle will introduce Peter Grendle, manager of The Screen, who will be on hand to offer insights on the film's historical context and artistic importance.
"A heroic film… a film of terrible beauty, of the ongoing life it captured and of the spirit embodied by Rogosin and his fellow artists."  —Martin Scorsese
The Santa Fe Film Festival presents Lionel Rogosin's 1959 secretly filmed Come Back Africa, a truly seminal work which pulls  back the curtain on the harsh reality of life under the now-abolished South African apartheid government.
Apartheid rule, a legal system of separation according to race, began in South Africa in 1948. This system forced black South Africans—who composed a majority of the public's population—into crowded slums where they received poorer public services than those provided to the white minority. Before beginning the production of Come Back, Africa, Rogosin spent several months touring Africa, becoming accustomed to the way of life in South Africa and acquiring a sense of the apartheid government's sensitivity to anti-government "conspiracies"–such as the very film he wished to create.
A jarring view of a largely concealed environment of injustice, Come Back, Africa honestly and sincerely captures images of the long faces of a people oppressed. Casting occurred before the script for the movie was written; the script itself was a vague sketch of plot points which the actors added to with their own dialogue, to make the film a more authentic representation of the living conditions of the time.
Taking its name from the title of an African National Congress slogan, Come Back, Africapremiered at the Venice Film Festival where it won the Critics Award. Milestone is releasing this historic film both theatrically and, after its initial run, on DVD and Blu-Ray.
Come Back, Africa – A Film by Lionel Rogosin (Official Trailer)
In 1960 Jackie Robinson reviewed the film in the New York Post giving a real sense of the times when this film hit the scene: READ REVIEW
---
Posted by SFFF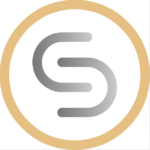 ---