$25 Concert Party at Tanti Luce 221 Friday 4/25 to Benefit SFFF
This evening at Tanti Luce shouldn't be missed. Enjoy traditional New Mexican food; one-hour hosted beer and wine bar; live entertainment; and stars of both the celestial and cinematic variety as you support the Santa Fe Film Festival's 2014 season.
This will indeed be a starry evening in the Land of Enchantment.
Tanti Luce 221's dragon-guarded (yes, really!) open-air Deck at 221 is ours for the night. With 10,000 square feet of space, there's plenty of room to dance and dine in the fresh Santa Fe air.
Tesuque Village Market restaurant will provide a delicious buffet from their restaurant.
Fetzer Vineyards is hosting an array of wines – including their organic varieties – from 5:30 to 6:30. Sip as you mingle with fellow cinema lovers. If something stronger is more to your taste, there will be a cash bar available throughout the evening. (All ages are welcome at this event, but we'll have bracelets for the adults over 21 years of age.)
Entertainment? Oh, wait 'til you see and hear what we have in store for you! A variety of live music will set you swaying to the beats and get you ready for the weekend.
An evening without stars is bland – so we have some for you. Please check back for confirmations, but we think you'll find that they will light up your night.
The Santa Fe Film Festival hopes you will join us at this fundraiser for our 2014 season, and we sincerely thank you for your support.
Day: Friday, April 25
Time: 5:30-9:30 p.m.
Where: Tanti Luce, 221 Shelby St, Santa Fe, NM 87501
Cost: $25
Includes: Delicious New Mexico buffet; one-hour hosted beer and Fetzer wine bar (cash bar available); live entertainment; and celebrity appearances.
---
Posted by SFFF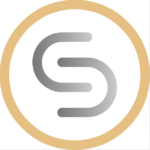 ---