Attention SFFF Oscar® Party Ticketholders!
Complete your Oscar® Ballot and Submit to be eligible to win prizes*
Prizes include:
Gift Certificates for  O Eating House, Cowgirl BBQ, La Boca
and other great local eateries!
and a framed Poster from The Artist
Complete the ballot with your winning picks and turn it in to your SFFF hosts
at Rio Chama no later than 6:00P on Sunday, February 26th
Not planning to arrive until later?
Fax 888/403-0205
Email suzy.sfff@gmail.com
or
Drop off your completed ballot in advance at Constellation Home Electronics,
215 N Guadalupe by Friday, February 24th at 5P
*Must attend SFFF"s Oscar® Party Sunday, February 26th to win 
(one ballot per ticketholder)
STILL NEED TICKETS?
Tickets are $45 per person ($80 per couple)
---
Posted by SFFF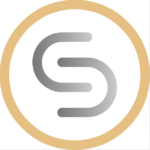 ---