Shorts and Pints: Santa Fe Film Festival Goes to Albuquerque Craft Beer Fest
The best short films of the 2014 Santa Fe Film Festival have been invited to show Saturday, June 21 from 4 to 10:00 p.m. at the Albuquerque Railyards' Yards Craft Beer Premier, the solstice celebration of 20 New Mexico craft breweries.
The Santa Fe Film Festival, a cultural, not-for-profit 501 (c) (3) organization, supports all facets of cinematic arts – here in New Mexico, regionally and globally.  Our annual event honors everyone working both behind the scenes and on screen to bring the best of film creation, production and showings to the public. We constantly seek improvement in our respective crafts and provide film makers with resources to pursue their dreams. To that end, the Santa Fe Film Festival focuses on bringing together distinguished industry specialists and discriminating movie lovers through accessible screenings, panels, workshops and parties.
We are proud to support a particularly good crop of short films this year, six of which will be screened at the Yards Craft Beer Premier. Included in the lineup are:
#hashtag: Running time 10:00
The Princess & The Musician: Running time 14:50
Eve Angelic: Running time 13:00
Pigeon Camera: Running time 14:30
Zombiewood: Running time 14:25
Complementary: Running time 02:43
It's all about spending longest day of the year taking in the best of New Mexico film and brews. $15 gets you in to everything, and includes your first beer in a commemorative mug. There will be live music by Anthony Leon and the Chain along with Man No Sober. You won't go hungry, either, with four food trucks to nosh by.
Where else would you want to be?
The Yards Craft Beer Premier
The Albuquerque Railyards
JUNE 21, 2014 4:00 PM – 10:00 PM
---
Posted by SFFF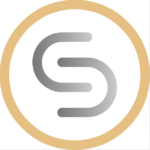 ---