The Santa Fe Film Festival presents a special screening of
Wait Until Dark
directed by Terence Young (USA, 1967, 35MM)
starring Audrey Hepburn and Alan Arkin
at The Screen
Saturday, October 1, 2011
at 7P
Q & A with Alan Arkin after the screening
Tickets go on sale  Friday, September 23rd
go to http://thescreensf.com/ for ticket info
WAIT UNTIL DARK is an innovative, highly entertaining and suspenseful thriller about a blind housewife, Susy Hendrix (Audrey Hepburn). Independent and resourceful, Susy is learning to cope with her blindness, aided by her difficult, slightly unreliable young neighbor Gloria (Julie Herrod) with whom she has an exasperated but lovingly maternal relationship. Susy's life is changed as she is terrorized by a group of criminals who believe she has hidden a baby doll used by them to smuggle heroin into the country. Unknown to Susy, her photographer husband Sam (Efrem Zimbalist Jr.) took the doll as a favor for a woman he met on an international plane flight and unwittingly brought the doll to the couple's New York apartment when the woman became afraid of the customs officials.
Alone in her apartment and cut-off from the outside world, Susy must fight for her life against a gang of ruthless criminals, led by the violent, psychotic Roat (Alan Arkin). The tension builds as Roat, aided by his gang, impersonates police officers and friends of her husband in order to win Susy's confidence, gaining access to her apartment to look for the doll. The climax of the film, a violent physical confrontation between Susie and Roat in her dark kitchen, is one of the most memorable and frightening scenes in screen history. All performances are outstanding, particularly those of Audrey Hepburn who plays a vulnerable, but self-reliant woman, and Alan Arkin, in perhaps his best role, as the ruthless, manipulative Roat.
---
Written by Nani
Nani Rivera is a graduate from the College of Santa Fe with a Bachelor's Degree in film and an Associate Arts Degree in Media Arts from the Santa Fe Community College. She has worked on several films and TV shows including; Legion, My One & Only, Vegas, Paul, and Brothers. Acting as Garson Studios Coordinator at Santa Fe University of Art & Design was among many of her projects after graduating. Nani has handled legislative work on the Breaking Bad Bill, regional coordinator for Labor 2014, and directed special projects for New Mexico Film workers through the IATSE Local 480. Not only is she a skilled photographer, she has also produced and edited numerous commercials and PSA's. She is currently the Executive Director of the Santa Fe Film Festival and lives in Santa Fe.
View more posts by Nani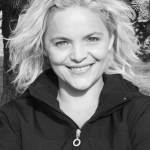 ---