ALL EVENTS AT Center For Progress & Justice, 1420 Cerrillos Rd. and IATSE 480 1418 Cerrillos Rd.
FRIDAY DECEMBER 6, 2013
6:00 PM
Celebrating music! Santa Fe Music Alliance brings you concerts, food, and drink! Bands to perform are To Build a Fiee, Sol Fire, and Numbtron (electronic side band with members of the D Numbers.) There will also be a raffle of a music video shoot valued at $5,000 launching at the event courtesy of the Santa Fe Music Alliance.
SATURDAY DECEMBER 7, 2013
9:00 AM – 11:00 AM Continental Breakfast
Meet and Greet and chat with the people who make buying decisions for major motion pictures. – How your business can do more business with the film business.
11:00 AM – 1:30 PM Working Lunch
Tobi Ives, Senior Manager of Production, and Rochelle Bussey, Workforce Development Programs Manager, will discuss incentives and resources available through the New Mexico State Film Office.
12:00 PM – 1:30 PM Demonstration
Panavision will be demonstrating their newly launched Primo V series lenses.
2:00 PM – 8PM Head Shots
Get your headshot taken for extras casting agents
2:00 PM – 3:15 PM Panel
Casting Session Number One "SO YOU WANNA BE IN MOVIES"
Panelist: Angelique Midthunder, CSA, Elizabeth Gabel, Lorrie Latham
3:45 PM – 5:00 PM Panel
Casting Session Number Two "LIGHT YOUR ACTING CAREER ON FIRE"
Panelist: Kerry Barden, CSA, Angelique Midthunder, CSA, Tamara Decker.
5:00 PM – 6:30 PM
Reception
6:30 PM – 7:00 PM
Awards Ceremony – Shoot Santa Fe trailer contest grand prize winner to be announced
7:00 PM
Celebration and DJ
SUNDAY DECEMBER 8, 2013
10:00 AM – 12:30 PM Brunch & Panel
2014 Legislative Session Filmmakers Brunch and panel. Law makers discuss the Power of Persuasion and the next 5 years of legislation for film.
---
Posted by SFFF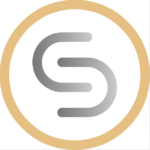 ---