Award-winning Documentary "Wild Horses & Renegades"
To screen at 2011 Santa Fe Film Festival
3 pm Saturday, October 22, 2011 – CCA
1050 Old Pecos Trail Santa Fe, NM
Film features Willie Nelson, Sheryl Crow, Viggo Mortensen, Daryl Hannah,
Raoul Trujillo, and other cinema, literary, and government celebrities
SANTA FE … Following recent acclaimed showings at the Albuquerque Film Festival, the Lensic Performing Arts Center in Santa Fe, on Capitol Hill in Washington, DC, and at the international Wildlife Film Festival in Montana, James Anaquad-Kleinert's "Wild Horses and Renegades" is on the 2011 Santa Fe Film Festival roster as part of the Spotlight on New Mexico Filmmakers.
The screening is at 3 pm Saturday, October 22, 2011 at Center for Contemporary Arts, 1050 Old Pecos Trail. Tickets are $15 general admission; a Multipak, offering 6 tickets for the price of 5 to be used for different films, is $75. Students with ID pay $10. Tickets are available through the Lensic box office, 505-98-1234; by visiting the Tickets Santa Fe box office at 211 W. San Francisco Street; or by ordering online at ticketssantafe.com. Advance purchase is recommended.
"Wild Horses & Renegades" documents how the US Bureau of Land Management is using millions of taxpayer dollars to corral the few remaining American wild horses through aerial roundup. The film also lays bare the corporate benefits of such roundups, including clearing land for uranium mining claims, oil and gas pipelines, and corporate cattle grazing.
Once caught, many of the horses are forced into inhumane and disease-prone holding pens. A few are sold for adoption. But many are exported to Mexico slaughterhouses and killed for meat – a grisly end for a noble animal sacred to many Native peoples, as well as an iconic symbol of the American West.
The BLM itself estimates it has over 40,000 wild horses in holding facilities, costing taxpayers $120,000 a day. The roundups threaten one of the most beautiful US-specific living natural resources in the world.
In "Wild Horses & Renegades," Anaquad-Kleinert weaves shocking footage of actual roundups with the story of a horse named Traveler, and his journey from a strong stallion on the range to a broken inmate at a Bureau of Land Management processing center in Canon City, Colorado. Shot in high definition, this film's incredible aesthetics contrast with the sad plight of the herds.
Celebrities and politicians who appear in the film include Willie Nelson, Sheryl Crow, Viggo Mortensen, Raoul Trujillo, Daryl Hannah, and "Dances with Wolves" authorMichael Blake, as well as former New Mexico Governor Bill Richardson, Pulitzer Prize-winning author and scholar Scott Momaday, and Rep. Raul Grijalva (D-AZ), who hosted the DC screening.
They speak with passion about what the wild horse means as both a symbol and natural resource, and how the majesty and magic of these noble animals needs to be preserved.
Film critic Richard Marcus, who reviewed the film May 8, 2011 online, says, "The smartest thing director Kleinert has done in this movie is to simply let the BLM condemn themselves through their own actions and words. Listening and watching their high-handed behaviour in dealing with public complaints, hearing about the repeated cases of conflict of interest and mismanagement documented by the government's internal auditors, the number of ex-oil company officials who lobby and work in the Department of the Interior, under whose auspices the BLM fall, and then watching footage of their 'safe' and 'humane' roundups tells the viewer all we need to know. …
"Movies like this one are important as they expose ugly truths we might never find out otherwise. It's one thing to listen to people talk about something, it's another thing altogether to see it with your own eyes. I seriously doubt you'll come away from watching this movie unmoved. Hopefully it can motivate enough people to make their voices heard and help preserve the American wild horse and the land it needs for survival." (Entire review: see blogcritics.org/video/article/movie-review-wild-horses-renegades
"Wild Horses & Renegades" was awarded Honorable Mention in Cinematography,  Investigative Journalism, and Music Editing/Sound Track at the International Wildlife Film Festival in May. In addition to its screenings, it has received notable national press coverage from Horse Back Magazine and Outside Magazine.
For more information or to set up an interview with Anaquad-Kleinert, call Craig Smith at 505-603-1750. For more information, visit www.theamericanwildhorse.com.
About James Anaquad-Kleinert
Always ready to tackle challenges, James , a former World Cup competitor in aerial freestyle skiing, has been hailed for both his high action winter sports films and his in-depth environmental films with a strong Native American element. His company is Moving Cloud Productions, based in Santa Fe, New Mexico (www.movingcloud.com). Other works include "The Edge of Telluride" and "Spirit Riders," an award-winning documentary that aired in part on HBO.com (www.spiritridersmovie.com).
---
Posted by SFFF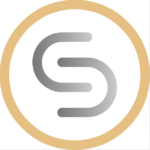 ---