Walk On
84 mins. | USA
Director: Mark Bashian
What do you get when an HIV positive guy and a quadriplegic comic, an amputee Paralympic sprinter, and a disabled Purple Heart Veteran get together?
Sounds like the set-up for a joke you aren't allowed to tell. But it isn't. The answer is: WALK ON.
Is it okay to stare at a cripple? Is okay to laugh at one? Turns out "yes" is the answer to both, especially if they are people like those presented in this film: People that are fully authentic about who they are and the limitations they can bust through.
Our society has a skewed orientation when it comes to people who walk funny, talk funny, or don't mentally or physically approach the world the way a healthy person does. We avoid them. We assume they aren't approachable. We pity them. We look the other way. We certainly don't see them as sexual beings.
When we see physical handicap, all we see is the affliction. We see the apparatus supporting them (wheelchairs, false legs, canes). We assume handicapped people all have mental problems as well. We justify never going near them by saying to ourselves, "How could I possibly relate to them – or them to me?"
But the real question to ask is, "How could someone so bent, so lumbering, be better than me?"
Joseph Kibler takes us on his personal journey to walk 6 miles in an AIDS Awareness Walk. It took him 21 years to get this far. He's a different kind of superhero. And yeah, he's definitely better than you, even though he was born with crippling HIV.
This film is about shattering what you knew, or if you're younger than 20 what you didn't bother to know, about HIV and AIDS. It's not just a gay thing. It's not something the medical community has "fixed." It's not something that has gone away. And it still is very much something you can contract.
There should be no fear in learning about what it means to be born with HIV or to be legless or even what it means to come to handicap through accident or war. There is no shame or pity or valor in being physically or mentally different.
Some are born handicapped, some achieve handicap, and some have handicap thrust upon 'em.
This is a film for the whole family. I mean it. Bring your kids (especially if they are 10+). They need to see this.
Sure, you could go plunk down your earnings watching Captain America. But if you want your kids to learn from real heroes, go see WALK ON.
---
Posted by SFFF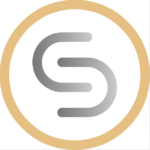 ---