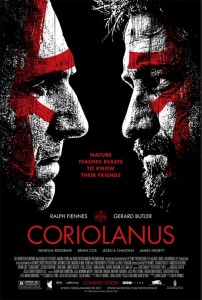 The packed audience at the Screen today on the last day of the Santa Fe Film Festival were all wondering if Ralph Fiennes' directorial debut, a modern adaptation of Shakespeare's "Coriolanus", would give us both a great story and a great film. A third of the way into it I wrote in my notebook in the dark, "I'm in!" How congruous was it that not long after, Caius Marcius' troops raise their fists and proclaim the same?
Certainly a Shakespeare-loving crowd like this afternoon's would be invested in the retelling of one of the more obscure of the Bard's plays, and more critical as well. So I'd like to mention a few places where I felt the film made it over the great antiquity-to-contemporary hurdle.
One obvious killer ingredient in "Coriolanus'" success for me was the acting, and, in particular, Vanessa Redgrave ("Julia", "Mary, Queen of Scotts.") Her portrayal of Volumnia, the militaristic mother of Coriolanus, took my breath away. Literally. I held my breath when she spoke, locked onto the chilling depth of her desire for her son's bravery and fame. Certainly her director had a lot to do with that, but here is an Oscar-potential role and an Oscar-winning actress that filled every pore of it.
Another feature of this movie that had me in its grip was the clearly ageless drama of war. One viewer afterwards told me that if she had seen the film last year, then it would have been harder to believe the people of Rome could simply ban Coriolanus with their voices. But since the uprising in the Arab states and the Occupy movement here, a decision made by regular citizens to run a general-turned-politician out of their country has become a reality again. Were Fiennes ("The Constant Gardener", "Schindler's List") and screenwriter John Logan ("Gladiator", and yes,"Rango") prescient when creating the script, or was it Kismet? Whatever reason, the underpinnings of ousting a military leader by the people is in the Zeitgeist and this film may have longer legs due to present day politics and the ability for history to repeat itself.
Finally, the addition of character-revealing scenes with no dialogue bridged the gap from stanzas to celluloid adding real-world involvement for the audience. One most notably: Coriolanus has returned home after nearly single-handedly winning a battle and being decorated for it. There is a quiet scene where his mother twines cotton bandages around his arm and shoulder wounds. As they pause in their discussion, the leader's wife, Virgilia, opens the door on this tableau, mother and son close together, conspiratorially, almost a pietá. No word is spoken as she quietly closes the door again.
When I got home after the screening, I cracked the worn spine of my "Complete Works of William Shakespeare, Illustrated" and read the play. I was not surprised to find that nearly every scene in the play was included in the movie, but only a line or two from each scene (in many cases) was used. This careful edit made the speeches and political intrigue as engrossing as the action-packed war sequences while keeping the natural dramatic pacing.
One critique I need to make was the over-use of wildly rotating hand-held techniques that literally had me reeling by the end of the first half. My dizziness could also have been attributed to the fact that I had watched ten feature films and a dozen shorts in just a couple days. But I was glad for the break from Senate madness and crushing crowds once Coriolanus is banned to the countryside.
In the beginning of the film, it is a mind-bending exercise to watch a BBC correspondent on a TV in a bar speaking Shakespearian English, and it might be even harder to watch a bald and angry Ralph Fiennes and not think of Voldemort, (especially with lines like, "He was a kind of nothing, titleless…"), but "Coriolanus" overcomes both the anachronisms and the popular culture mindset to tell the powerful story of a military man who realizes his humanity just a little too late.
"Coriolanus" had its World Premiere in February, 2011, at the Berlin International Film Festival and has a US release date of January 13, 2012. It screened at the Santa Fe Film Festival on Sunday, October 23, 2011. melissajwhite@gmail.com

---
Posted by SFFF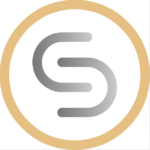 ---