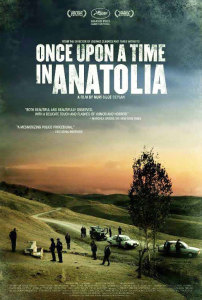 Murder has become such a fun game in US films that we forget it is really a painstaking, methodical plod through evidence discovery, and often it has little to do with the dead body itself.
In Nuri Bilge Ceylan's ONCE UPON A TIME IN ANATOLIA, Cannes 2011 Grand Prix winner for Best Film and Palme d'Or nomination for Ceylan, we go along on a murder investigation as if the camera accompanied the story.
Let me get this out of the way: this is not a film for ADD, super-fast craving, adrenaline junkies. This is a slow-burning journey to reveal a killer and to find a body as if we are actually there. And since it is based on a real story (the doctor's recollection), it takes time. But if you are willing on the front end to commit to the task, it is well worth it. The Turks thought so too, and have elected it as their 2011 Best Foreign Language Film entry to the Academy.
Anatolia is the rest of Turkey outside of Istanbul—beautiful, cinematic rolling hills where the bulk of the film takes place—mostly at night. Shot in the dark or semi-dark, lit only by the headlights of the cars or a lamp in the village where they stop to rest, the feel that you are learning the men involved as individuals is carefully detailed.
You join a team that includes brothers who are accused of the crime—one of whom has confessed and says he knows where the body is buried—a police chief, prosecutor, doctor, diggers, and guards. Everyone, you included, grows weary after the body is not recovered after a long night of searching. The confessor admits he was drunk at the time and the Anatolian outback all looks desperately similar. It's DAS BOOT in a field where we are trapped with learning about each other more than accomplishing the task at hand.
Ceylan's understated style of few lines and close-ups dramatically, and often with great humor, deepens the complexity of the characters and the complicated story they all live in. By all accounts, everyone seems guilty of something. And the women? Not many to be seen, but they are certainly present as the plot makes its twists.
Dave Calhoun reviewed the film for Time Out London: "Ceylan is a sly and daring screen artist of the highest order and should draw wild praise with this new film for challenging both himself and us, the audience, with this lengthy, rigorous and masterly portrait of a night and day in the life of a murder investigation."
Life is a journey that carries on regardless of regrets, sorrows, joys, or deeds. Ceylan's vision is a humanistic acceptance of our place on the path.
ONCE UPON A TIME IN ANATOLIA screens at the Santa Fe Film Festival on Saturday, October 22 at 12:15p.m. at The Screen.  Tickets are ON SALE NOW at TicketsSantaFe.org Thursday, October 13, 2011 or call (505) 988-1234 or visit the Lensic in Santa Fe.
---
Posted by SFFF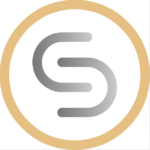 ---