Melanie Mayron to be honored at SFFF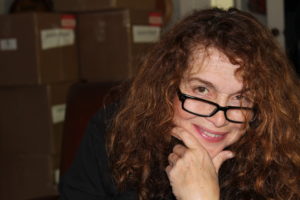 Melanie Mayron best known for her Emmy-winning role on TV's Thirtysomething will be honored at the Santa Fe Film Festival's awards ceremony for her outstanding contribution to the film and television industry.  Mayron has appeared in films such as Girlfriends, You Light Up My Life, Missing, Harry and Tonto, and Carwash, is the director of the feature films Mean Girls 2 and Baby-Sitters Club and TV shows such as Grace and Frankie, Graves, and Jane the Virgin for which she also appears as a recurring character.
On Saturday, February 10th at 1:30pm at The Screen at SFUAD, Mayron will join SFFF Programmer Aaron Leventman for a discussion of her career followed by a conversation with the audience.  Then at 3:15pm on that Saturday is the screening of her new film Snapshots staring Piper Laurie (Carrie) and Brooke Adams (Days of Heaven) followed by a Q&A with producers Jan Corran and Leeanne Matusek.