The signs have come down, the films are shipped back and the intense rush from screen to party to screen has stopped as the 12th Annual Santa Fe Film Festival has come to a close.
But not for the bloggers.
This year, 4 bloggers and myself prepared you for movie-watching and the joys of Santa Fe in the fall; we prepped you with previews of films before the fest; we reviewed films and panels during the weekend; and we have our final musings posted after the digital dust has settled.
I want to introduce you to this year's bloggers and give you a link to their posts in case there is a perspective on a film we reviewed that is now coming out, or a blog post you missed in the hectic days from October 20 to now.
As the SFFF Blog Editor, I spent most of my time beginning in June planning the blog post schedule with Executive Director Diane Schneier Perrin. During the 12 weeks of blogging, I was editing/uploading/formatting posts, and linking to them via social media. But I did have time to blog during the Festival weekend, and wrote reviews of films like this one on Ralph Fiennes' "Coriolanus." View Melissa J White's article archive here.
Besides her film previews, Laura K. Marsh gave us some highly entertaining societal blog posts including "Why I go to Film Festivals." View all of Laura 's posts here.
Dusty McGowan gave us some much-needed early marketing blog posts, but he also clearly articulates an important message in "Why (and How To) Watch an Art Film." View Dusty McGowan's article archive here.
A prolific blogger, Stryder Simms covered all the angles of our Festival including posts like this "Spotlight on New Mexico Filmmakers – Shorts Program." View all of Stryder's posts here.
Joanna Smith's editing skills gave her a special POV, especially when covering events like this panel with Kirk Ellis and Hughes Winbourne, "Zen and the Art of Motion Picture Editing." View Joanna's articles here.
We are happy to have brought you virtually or actually closer to the 12th Annual Santa Fe Film Festival by blogging this year. If you have any comments, suggestions or kudos for the bloggers, feel free to email them to me at melissajwhite@gmail.com and I will be happy to pass them on. See you next year!
---
Posted by SFFF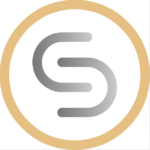 ---