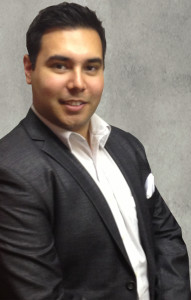 Chairman of the Advisory Board,
Brian Espinosa is the Co-Founder of Optimism where he oversees the growth and development of the company's talent and music divisions. He has worked on the management teams of many A-list box office hit stars including Shia Labeouf, Rene Russo, Billy Boyd and Academy Award nominee John Hurt. In addition to managing actors he has also procured recording contracts for various music artists including Sony Music, RCA Records, Warner Bros. Records, Reprise Records, and Universal Music.
He has worked with Paramount Pictures, Sony Pictures Entertainment, Universal Pictures and Warner Bros. on a variety of films for his clients both in a development and production capacity and was the talent department coordinator at Industry Entertainment, where he worked to develop many artist careers ranging from A-list box office hit stars, to emerging talent of all ages before leaving to create Optimism.
Prior to joining Industry Entertainment, Brian worked at John Crosby Management in their motion picture and TV talent department. Brian is originally from Santa Fe, NM, graduated from The University of New Mexico and currently serves as the advisory board chairman for the Santa Fe Film Festival.