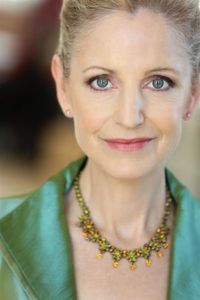 LESLIE FLEMING-MITCHELL is an actor, documentary filmmaker, producer and acting coach in love with film, TV and uplifting the collective consciousness through the sharing of great stories. Acting credits include CURB YOUR ENTHUSIASM, VEEP, HOUSE, CRIMINAL MINDS, WACO, THE KID and the award-winning East Meets West.
She's taught at the esteemed Second City in L.A. and the Film Workshops; the Screen Actors Guild Conservatory, L.A.; New England Film Academy; Sonoma Academy; the American School in Paris; University of Massachusetts, Boston; Boston Film and Video Foundation; and Kevin Fennessey Casting, Boston.
Clients include Rockmond Dunbar (Sons of Anarchy); Maya Stojan (Castle, Agents of Shield); Robert Wahlberg (The Departed); Laurene Landon (Sky), Emile Hirsch (Into The Wild) and Elaine Hendrix (Sex & Drugs & Rock & Roll).
At the suggestion of creators Julia Cameron and Mark Bryan, Leslie introduced The Artist's Way, a course in unblocking and reconnecting to our creativity, to France and Italy, where it continues to support many artists and performers in the creative process.
She currently works at the New Mexico Film Office in Production and Incentives and is on the board of NM Women in Film