Closer to the Moon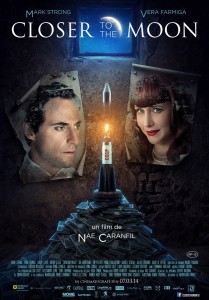 Director Nae Caranfil is bringing to the Santa Fe Film Festival 2014 a special screening of his latest feature film Closer to the Moon. The movie is based on the true story of an audacious 1959 Romanian National Bank robbery, and could very well steal its own scenes – in more ways than one.
Vera Farmiga, Mark Strong and Harry Lloyd portray three of the high-ranking quintet of former war heroes who stage a very public heist under the guise of making a film. Their punishment? To make another movie about the event; this time for the purposes of propaganda.
The facts surrounding the case are not pretty. Caranfil's approach, however, combines action and humor with a powerful cast to tell the story behind Closer to the Moon through the camera's lens once more.
SFFF 2014 will be screening Closer to the Moon at 6 p.m. on Saturday, May 3rd, at the Jean Cocteau Cinema in the Railyard.  Producers  Michael Fitzgerald and Richard Romero  will be in attendance, as will star Harry Lloyd.