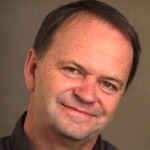 BlackShirtReads Screenwriting Contest Winner

Born in Detroit, Michigan, Donald Davenport is perhaps best known for his critically acclaimed Hallmark movies, beginning with Expecting A Miracle, starring Jason Priestly, Teri Polo and Cheech Marin, and followed by Love Finds A Home, the final installment of Janette Oke's hugely successful Love Comes Softly series.
Christmas in Canaan, based on Davenport's best-selling book, co-authored by country legend Kenny Rogers, provided Hallmark with its highest rated film of 2009 It was followed by a well-received sequel, Christmas Comes Home to Canaan, in 2011.
His most recent project was the independent feature film, Hell and Mr. Fudge, which was awarded platinum at the 2012 Houston/WorldFest Film Festival.
Davenport is a private pilot and an accomplished yachtsman. He lives with his wife, Carol, a world-ranked Ironman triathlete, in Santa Fe, New Mexico.