Our annual event honors everyone working both on and off screen to bring the best of film creation, production and showings to the public. We constantly seek improvement in our line of respective crafts and provide filmmakers with resources to pursue their dreams further. The Santa Fe Film Festival focuses on bringing together distinguished industry specialists and all movie lovers through accessible screenings, panels, workshops and parties! The Festival will continue to grow as the leading exhibition and portal for all things cinematic in New Mexico.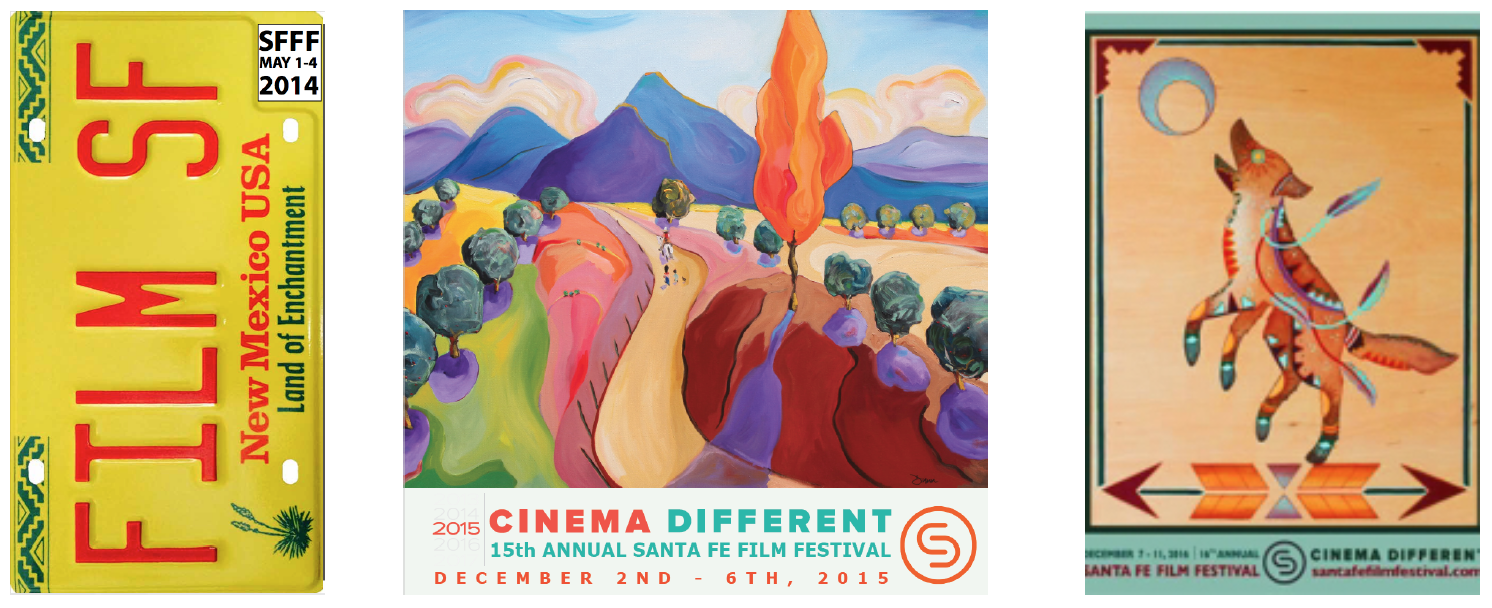 The initial idea for a Santa Fe Film Festival was first introduced in May, 1980 when Bill and Stella Pence, founders of Taos Talking Picture and Telluride Film festivals, started an event with a New Directors/New Film program, co-sponsored by the Museum of Modern Art in New York City. The Pences led a festival for four years, with such notable guests as Francis Ford Coppola, Charlton Heston, Sam Peckinpah, and Lillian Gish. Last year, the festival honored renowned Ed Asner.
The current form of the Santa Fe Film Festival was inaugurated in 1999 as a nonprofit and began showing films in the year 2000. It was created by Kurt Young, Larry Stouffer, John Armijo, David Koh and film critic Jon Bowman who also acted as the Executive Director and guiding light of the festival for ten years.
Festival awards varied over the years. Initial categories included: Best Short, Best Documentary, Best Feature, Best Native American, and Best Latino Film. By 2006 the awards became the Milagro Award (best American independent film), the Independent Spirit Award, and the Audience Award, Honorable Mention in the Creative Spirit Award and Lifetime Achievement Award.
The Film Festival has now continued for 20 consecutive years, and will be held this coming February 16-12, 2020. The special setting of the festival in the unique and historic City of Santa Fe allows filmmakers, journalists, industry leaders and audiences from around the world to gather together in celebration of film.
The festival's annual program includes curated selections of over 40 film programs including narrative and documentary features, shorts of all types, tributes to world-renowned film artists and industry professionals as well as a spotlight on local, New Mexican filmmakers and crew. Embracing the full spectrum of cinematic arts, the Santa Fe Film Festival extends beyond screenings in theaters to panels, workshops, art exhibitions and fabulous parties. Come experience the beauty of Santa Fe and join us for our upcoming celebration of cinematic arts.