Director of Indigenous Program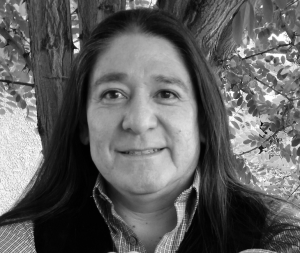 This is the first year of involvement in the Santa Fe Film Festival for actor, musician and comedian Antonio Zuni. As a motivational speaker he is also founder of Dreams Alive which reaches out to youth and inmates around the country.
Antonio is a member of Isleta Pueblo who began in the entertainment business as a young boy dancing in his family's Native Tiwa dance troupe touring the Southwest. His acting began in theatre while in elementary school. He studied at the Santa Fe Indian School's Actors Studio. From there moving into television and motion pictures, he later became co-chair of the Minorities Committee for the Screen Actors Guild NM branch.
He left his entertainment career to study biochemistry at New Mexico State University and then medicine at the University of Minnesota Duluth. Throughout his studies he continued his musical career and was a guest lecturer in music, communications, film and media and native studies programs at various schools and universities around the country. He left his academic studies after receiving news about his ailing grandmother and returned to Isleta.
He is actively involved in supporting the NM movie industry and started his work again volunteering with Native youth programs on and off the reservations stirring up excitement among them about the possibilities of a career in film and television. His latest role in the comedy movie "Search Party" was released this summer in May.