Honorary Guest, Judge, Panelist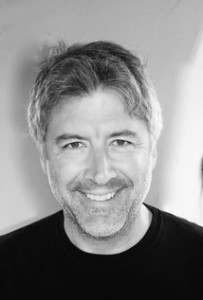 DERAN SARAFIAN – EXECUTIVE PRODUCER/ DIRECTOR
Sarafian began his filmmaking career attending UCLA and working for Roger Corman on films such as ROCK N ROLL HIGH SCHOOL.
Inspired by his European filmmakers, Deran moved to Rome. He began writing and quickly sold and directed his first low budget independent feature film THE FALLING, starring Dennis Christopher and Lynn-Holly Johnson.
Sarafian moved back to the states, where he continued to direct genre thrillers including GUNMEN, TO DIE FOR, DEATH WARRANT, and BACK IN THE USSR starring Roman Polanski.  The critical success of these films led to his first Hollywood blockbuster feature, TERMINAL VELOCITY, starring Charlie Sheen, Natassja Kinski, and James Gandolfini.
By the end of the 1990's Sarafian transitioned into television.  He has since become one of the most prolific producer / directors working in television today, and has won the prestigious American Film Institute award for directing television.
Sarafian has directed and produced network pilots as well as one hundred plus episodes of critically acclaimed series including the CSI franchise, LOST, STAR-CROSSED and RUSH.
In 2007, Sarafian found a new home on HOUSE starring Hugh Laurie where he co-executive produced over forty episodes, and directed twenty-three of the first one hundred episodes.  For his work on the series, Sarafian has been nominated for two Primetime Emmys, and has won two People's Choice Awards in 2008 and 2009.
In 2012 Sarafian teamed up with DOMINION Producer, Terry Gould, as executive producer / director for HEMLOCK GROVE, a new 13 episode original series produced for Netflix.
Sarafian's most recent directing credits include the television series: HELL ON WHEELS, CROSSBONES, LEGENDS, THE STRAIN and THE RETURNED.