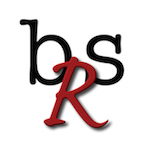 Vern Gillum
BSR Guest Director – Vern Gillum                                                                                                                            
MOTION PICTURE AND NETWORK FILM DIRECTOR
Michael Mann discovered my work in the commercial world after I shot additional footage for him on "Red Dragon." Michael selected me as the first commercial director to direct MIAMI VICE for Universal Studios. Universal executives booked me for a second show after seeing my first day 's dailies. I've worked with Universal and Dick Wolf ever since.
Most of my credits appear on IMDb. Here's a sample of the 100 plus network shows I've directed and or produced.
ER – MIAMI VICE – BAYWATCH – LAW & ORDER – MANCUSO FBI – NASTY BOYS H.E.L.P – UNDERCOVER – GABRIELS' FIRE – PROS & CONS –HUMAN FACTOR – RAVEN – MANN & MACHINE – HAT SQUAT – COMMISH – UNTOUCHABLES – WALKER TEXAS RANGER – UNDER SUSPICION – SLIDERS – ANGEL – LIVE SHOT – DARK ANGEL – THE WATCHER – MONROES – PRISON BREAK – THE MARSHALL – THE CLIENT – NASH BRIDGES – THE BIG EASY – THE PRETENDER – THE PROFILER – 7 DAYS –BRIMSTONE –STRANGE WORLD – BULL – WITCHBLADE – TWILIGHT ZONE and FIREFLY
MAJOR TALENT filmed
Mel Torme, B B King, Cheap Trick, Bobby Troop, Ray Brown, Chicago/Bobby Lamb, Issac Hayes, Hoyt Axton, Shelly Mann, Shelley Duvall, Julie Harris, Carl Malden, , Burt Lancaster, Vincent Price, James Brolin, Edgar Bergen/Charlie McCarthy, Senor Wences, Rich Little, Broderick Crawford, Arte Johnson, James Earl Jones, Orsen Wells, Randy Quaid, William Devane, Don Johnson, Ving Rhames, Bum Phillips, Terry Bradshaw, Kenny Stablier, Bruce Jenner, Mary Lou Retton, Richard Crenna, Richard Chamberlain, John Cleese, Ryan O'Neal, Debbie Reynolds, Brian Kieth, Billy Curtis, Slim Pickens, David Carradine, David Hasselhoff , Ronald Regan, Lee Majors, Michael Moriarty, Paul Sorvino, The Burger King, Mayor McCheese, and Ronald McDonald.
AWARDS
Art Directors Gold Medal Film Awards in each of the following cities, New York, Chicago, Houston, Los Angeles, San Francisco, Seattle, Dallas. Additionally I've won the US Film Festival, Lulu, International Film Festival Award, Telly Media Award, Clio nominations (10) Clios (2) Emmy nominations(3)
ACCOMPLISHMENTS
Made Nixon's List with my commercials against the war in Viet Nam.
Designed and wrote a Film School Program for Gov Richardson that transformed a working television production company into a student Mentor program.
Given my experience on MIAMI VICE, LAW AND ORDER, and THE UNTOUCHABLES I was successful in convincing Gov. Richardson and the legislators that rebates on Television Series would be more lucrative for the state than Feature Film Production. We went on to rewrite the rebate program to include television production.
PROJECTS PENDING
APACHE – Supernatural thriller about a pair of Santa Fe detectives, one Mexican the other Apache, who have a stunning arrest record. But their methods are clouded in mystery because the Apache cop is a shape-shifter.
OLD COOTS IN COWBOY BOOTS – Aged cowboy actors in Santa Fe who attempt to stay relevant in a film world that worships youth. Seth MacFarlane has asked to work with me on this project.
WILDE WEST – Feature film about Oscar Wilde's lecture tour through the west where he crosses paths with Doc Holiday and a serial killer.
BLOSSOM DARLING – The story of the New York waterfront riots when Pres. Ronald Reagan broke America's first and oldest Union, Local #333 Long Shoremen's Union. New York harbor became a war zone for years and changed blue water shipping the world over.
EDUCATION
Gillum received a Bachelor of Arts Degree in Advertising from the Art Center College of Design, served as a faculty member at UCLA and the Art Center and lectured at LBJ Middle School.
WORK IN ADVERTISING
TECHNICAL DIRECTOR (while in college) – Wakeford Orloff Prods – Cascade Films, Los Angeles. The term' Technical Director' was created so as not to conflict with any guild or union on the set. I was hired to create a 'look' or shots for a show that would ultimately be filmed by union cinematographers .
McCANN ERICKSON INC, Wilshire Blvd. Los Angeles, CA                                                                                         Creative Director – Senior Art Director – Director of West Coast Production –
McCANN ERICKSON – PROFESSIONAL ADVISORY BOARD                                                                                         Lexington Ave, New York, NY                                                                                      Special Projects Art Director – Asst. to Marion Harper.                                                   Four to eight top creative team members were selected from McCann Erickson offices across the US were assembled to service troubled accounts, worldwide.
CARSON/ROBERTS INC. / OGILVY & MATHER                                                          Beverly Blvd, Los Angeles, CA                                                                                           Creative Director- Producer/ Director
VERN GILLUM & FRIENDS INC. – Commercial Production Company ,                   Sunset Blvd, Hollywood CA – 3rd Street, New York, NY.                                 Produced over 1000 commercials and short subjects.
Clients include Shell, ESSO, American Express, Procter & Gamble, Hunt Wesson, Coke, Pepsi, General Mills , General Foods, McDonalds, Jack-in-the-Box, Burger King, Whataburger, Domino Pizza, KFC, Delta Airlines, Alaska Airlines, Frontier Airlines, Anheuser-Busch, Heilman Beer, Coors, Valvoline, Clorox Corp, Purex Corp, Manville, Montgomery Ward, Broadway Stores, Wilson Foods, Hormel Foods, Underwood Foods, Kraft Foods, La Choy, Hamburger Helper, Golden Grahams, Crispy Wheats 'N Raisins, Nature Valley Granola, Wheaties, Raisin Bran, Parkay, Land O Lakes Butter, Chicago Tribune, Houston Post, Texas Instruments, Hot Wheels, Barbie, Ideal Toys, Parker Brothers, Hershey Foods, Keebler, La-Z-Boy, Salem Cigarettes, Milk Advisory Board, Grape Board, ABC, Better Homes, Knotts Berry Farm, 6 Flages, Opryland, SeaWorld, Marineland, Texise Corp, John Hughes, 2nd unit "She's Having a Baby, Michael Mann/"Red Dragon"