2nd Annual Santa Fe Film Festival FREE Community Screening Under the Stars
The Santa Fe Film Festival presents
a 10th Anniversary screening of
WHALE RIDER
An Award-winning Film by Niki Caro
Friday, September 14th, 7-10:00pm
(film starts just after sunset)
Santa Fe Railyard Performance Green
Whale Rider is presented courtesy of Exclusive Media, South Pacific Pictures and Niki Caro
"A long time ago, my ancestor Paikea came to this place on the back of a whale. Since then, in every generation of my family, the first born son has carried his name and become the leader of our tribe… until now."  
       -Pai from Whale Rider
A magical and deeply moving story of a young girl's struggle to fulfill her destiny, Whale Rider is an award-winning film from New Zealand filmmaker, Niki Caro.
In a small New Zealand coastal town, the Whangara claim they are descendants of Paikea, the Whale Rider.  Every generation, a male heir succeeds Paikea to the chiefly title. The time is now.
When twins are born and the boy twin dies, Koro the chief, is not able to accept the surviving twin, his grand-daughter Pai, as a future leader.
Years later, Koro, convinced that the tribe's misfortunes began at Pai's birth, calls for his people to gather their sons with the hope the tribe's new leader is among them.  Pai loves her grandfather more than anyone else in the world, but knows she must stand up to Koro and a thousand years of tradition to reveal the true way forward.
"Grrl Power, Kiwi Style"  -David Ansen Newsweek
Starring Academy-award nominee Keisha Castle, Rawiri Paratene and Vicky Haughton, Whale Rider is based on the novel of the same name by Maori writer Witi Ihimaera
In English | Maori (with subtitles)
Rated PG-13
The Boys and Girls Clubs of Santa Fe will be present selling concessions during the film – proceeds go to support BGCSF programming. Come see Whale Rider and support our local Boys and Girls Clubs and the Santa Fe Film Festival.
COME EARLY FOR THIS FAMILY-FRIENDLY FILM WITH A PICNIC OR ENJOY A MEAL FROM NILE CAFE OR DR. FIELD GOODS. BOTH MOBILE EATERIES WILL BE ON SITE FROM 6P.
No lawn chairs please.  There is NO ALCOHOL ALLOWED in Santa Fe Public Parks.
Dress for a cool September night!
The Santa Fe Film Festival greatly appreciates the support of our event sponsors:
---
Posted by SFFF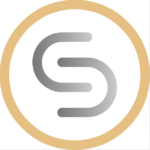 ---