The Santa Fe Film Festival presents Without Borders.  A Special Screening & Reception with the filmmakers and cast at the New Mexico History Museum
DATE: 
Friday, October 5, 2012
TIME: 
6:00 pm — 10:00 pm
LOCATION:
New Mexico History Museum Auditorium
113 Lincoln Avenue (Next to the Palace of the Governors)
TICKET PRICE: $30*
*Includes: Screening, Q & A /reception with filmmakers & cast, food & drink
HOW TO PURCHASE TICKETS:
ONLINE:
or IN PERSON AT 2 LOCATIONS:
Santa Fe Film Festival Office, Nani Rivera
60 W. San Francisco St. Suite 307, Santa Fe NM 87504
Constellation Home Electronics, Karen Rand
215 N Guadalupe, Santa Fe NM 87501
Plaza Cafe Southside
3466 Zafarano Dr. Santa Fe, NM 87507
Join the SFFF and Writer/Director Nick Gaitatjis at the Southwest premiere of Without Borders and a reception featuring Greek and Mexican appetizers and beverages provided by Leonard Razatos of the Plaza Southside.
This special screening of Without Borders will be followed by a Q & A and reception with the filmmakers and members of the cast. Among those attending are: writer/director Nick Gaitatjis, editor Matthew Cassel, and Academy-Award Nominee Seymour Cassel.
Banned from theaters in Europe (Greece), controversial film Without Borders made its US Premiere at the Los Angeles Greek Film Festival to a sold-out crowd.  It boasts an international all-star cast including Yorgo Voyagis, Peter Nikkos, Georges Corraface, David Millbern and Seymour Cassel. Without Borders also features an original musical soundtrack by renowned composer George Theofanous.
With the help of his eccentric cousin, Thanasis embarks on a journey across continents in search of his six-year-old adopted daughter, redefining the meaning of familial love along the way.
Hear Writer/Director Nick Gaitatjis and SFFF board member Alex Pattakos on "New Mexico Film Works," broadcast in Santa Fe on Saturday, September 22 at 11:00 a.m. on KTRC TALK 1260AM and in Albuquerque on Sunday, September 23 at 12:00 p.m. (noon) on 1350-KABQ. The show will be podcast after it airshttp://www.santafe.com/podcasts/talk-1260-ktrc 
Thanks to our generous sponsors:
---
Posted by SFFF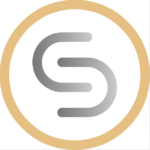 ---