JUDGE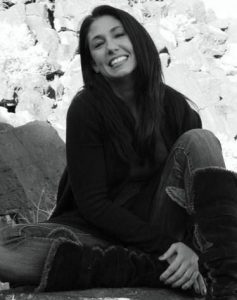 ---
Tina Presley Borek
Owner / Agent
Presley Talent
Tina started her entertainment career as a runway and print model in her Hometown of Port Huron MI. She moved to New Mexico and transitioned from modeling to spokesmodel for big brand companies, which led her to a career in Acting and film festival production working on multiple projects including commercial, film and print. From there Tina found her passion as the head of public relations and film festival director for the largest Comic Book Convention in New Mexico, the ABQ Comic Con. She decided to retire from acting and turn her focus to her growing list of clients. She then merged to form Mitchell & Presley Talent Group NM and CA. After three years she decided to focus on more intimate relationships with her clients and created Presley Talent NM a boutique SAG AFTRA franchise and Artist Collective.
The agency represents an elite list of clients for Film, Television and Special Appearances that have appeared in productions including: Star Wars, The Incredible Hulk, Power Rangers, Buck Rogers, The Munsters, Sons Of Anarchy, Breaking Bad, Better Call Saul, Longmire, Night Shift, In Plain Sight, Criminal Minds, American Horror Story Roanoke, Bella and the Bulldogs, Scream Queens, From Dusk Til Dawn, LA to Vegas, Fright Night, Sicario, The Lone Ranger, The Revenant, Godless and many more.
She resides in New Mexico where she shares her soul centered adventures with her husband, 4 children, three grandchildren and a rescued pit-bull Olivia.