Friday, February 14th at 8:00 PM. The Screen at Midtown Campus.
A comic book obsessed serial killer teaches his son how to get away with a series of brutal murders until the boy befriends a mysterious man who threatens to expose everything.
ARTIK – "Release The Purity Within" Trailer 2019 from TomBotchii on Vimeo.
Multi-Award winning New Mexico native Producer and Actor Jerry G. Angelo and Director / Writer Tom Botchii will be in attendance with a Q&A for the Premiere of Artik. Angelo (All Rise, American Warfighter, Better Call Saul) stars as the title character ARTIK, a comic book obsessed serial killer alongside Chase Williamson, Lauren Ashley Carter, Matt Mercer, and Gavin White.
---
Director Biography – Tom Botchii
Tom Botchii appreciates the darker, psychological aspect of filmmaking. His stories usually center around violently, personal experiences injected into the heart of the film. That he hopes to use to add an element of reality to skew the audience's perspective. Raised as part of the only immigrant family in a small town, his very different upbringing lead to escapism through creativity.
He currently lives in Los Angeles.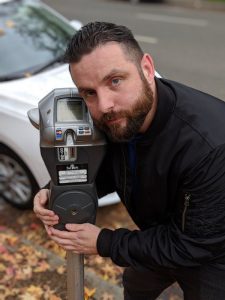 ARTIK is really a story about growth wrapped inside a genre sealed envelope. The central characters all deal with failure and are all trying to move on, but can't. They all have "outs" without realizing it. It's the movie that I've always wanted to see, with some personal pain thrown in. The character of Artik is based around my dad who passed away three years ago. While the character of Holton is based around an ex-girlfriend. Drawing from within is where the film's tagline comes from (Release the Purity Within) and I really hope it helps everyone out there turn the negatives in their life into motivation.
I also really wanted to create a dynamic to push a straight edge character, that's entirely drug-free. It's been commonplace with film characters being developed around the idea that there is a cool factor behind drugs & alcohol, and I wanted to present the opposite. I've never seen it in film before, and I'm tired of seeing the same types of characters. Not drinking takes lots of balls, and the Holton character explores that a lot.
Jerry G. Angelo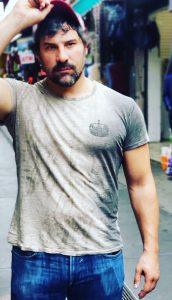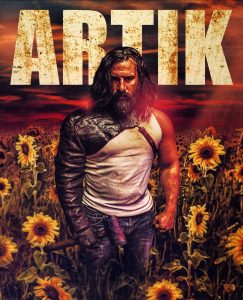 Jerry G. Angelo is a multi-award winning New Mexico native producer and actor who has managed to build his career in Hollywood and Continues to bring quality productions back home to New Mexico. Angelo sits on the board of Albuquerque's Southwest Indian Polytechnic Institute college of ten years, is the CEO and Founder of the Fire Born Studios and Fire Born Films brand and his newly formed RokitPig, a full entertainment service entity which highlights public relations, publication, distribution, music, marketing, and full production firm. Angelo continues to help mentor careers and is a constant advocate towards charities with each of his productions. Angelo wrote, directed and produced American Warfighter which is on Netflix, and is currently in production on two new film projects in New Mexico.