Friday, February 14th at 5:30 – 7:30 PM. The Screen at Midtown Campus.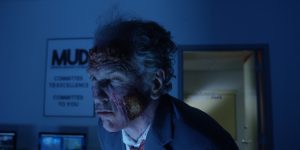 When the Santa Fe University of Art and Design joined the alarming trend of art college closures, the students and faculty banded together to create a collective cinematic catharsis. The subversive "zom-com" social satire FINAL CUTZ finds the Marxist Chairman Bob rallying a beautifully diverse student body to save their Film School from both imminent closure and a zombie invasion!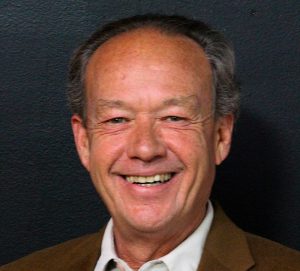 Liam Lockhart is finally making his feature film debut as the writer/producer/director of the zombie-satire "Final Cutz". Born and raised in Hollywood, Liam's lifelong obsession with cinema has manifested itself in a myriad of ways: from writing reviews in high school, to receiving film degrees from UC Berkeley and UCLA, from a career editing television for foreign broadcasters, to two Emmy nods for sound mixing ("Faith of My Fathers", "Flight 93"). Since moving to Santa Fe 14 years ago, Liam has been sharing his passion teaching film study classes, ultimately serving as the Chair of the Film School at the Santa Fe University of Art and Design, which ranked in Variety's Top 20 list. The closure of said institution provides the basis for "Final Cutz", and opens the door for more adventures.