Friday, February 14th at 8:00 – 10:00 PM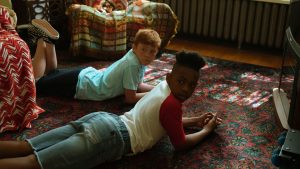 Go Go, Boy! follows a black LGBTQ youth as he discovers his place in the world through his private world of dance.
Born in Sicily and raised in Chicago, Oriana is an award-winning independent film and commercial director, writer, producer, and actor based in Chicago. Her experience as an immigrant has influenced her work as she focuses on outsider characters and circumstances. She tells the stories of big things happening to little people, both in comedy and drama. She is committed to elevating the visibility of women in front of and behind the camera, and is the Director of Programming & Communications for Women in Film Chicago.
GGB TRAILER from Oriana Oppice on Vimeo.