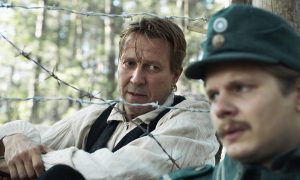 Laugh Or Die is a film about a zest of life and the power of laughter, tinged with dark humour. Prisoners already once sentenced to death prepare a play to entertain their guards and the commander of German troops visiting the prison island. If the audience is amused, they won't be shot. The theatre group is led by Toivo Parikka, once called the funniest man in Finland.
Laugh Or Die uses grotesque situations, showing mankind in a comical light. Everything is relative on the prison island isolated from the rest of the world, things previously self-evident become ridiculous. In the midst of distress, humanity and warmth force their way to surface as the prisoners work together for a common goal. Small humane acts gain vast significance, and humour wells up from the same source as the greatest pain: the fear of death and injustice.
Towards the end of World War One Finland made a choice between a German King and the Republican constitution. Independent Finland was born. Finns, just like the prisoners and the guards in the film, discovered unity through culture despite differences of opinion.
Heikki Kujanpää has a long and vast experience in film- and theater-industry. He is a director, a writer, an actor, and a founder of Q-theater (together with Antti Raivio), a theater manager, and a film maker rewarded for his many projects.
---
Director Biography – Heikki Kujanpää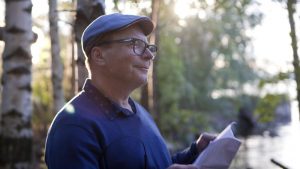 Selected Filmography
2013 Pocket-parking, Short film, Inland Film Company
2011-2012 Kotikatu, TV series, director, YLE
2010 The Beginning of the End, Two-part TV film, Making Movies Oy
2009 Joulukuusivarkaat, TV film, Tuotantoyhtiö Säihky
2008 Falling Angels, Feature film, Blind Spot Pictures
2000 Little Pilgrimage, Short film, Dada-Filmi Oy
Awards
2014 State Prize for Cinema, Pocket-parking
2009 Nordic Glory, Honorary mention, best script, Falling Angels
2000 The Golden Venla Award for Best Film, Little Pilgrimage
2000 Honorary mention, Orlenok International Children's Film Festival, The Icebreaker
2000 Grand Prix, Laon International Film Festival, Little Pilgrimage
2000 State Prize for Cinema, Little Pilgrimage
2000 National Competition Winner, Tampere Film Festival, Little Pilgrimage
1998 State Prize for Cinema, The Icebreaker