Saturday, February 15th at 3:00 – 5:00 PM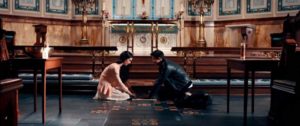 Beth and Ethan, two mischievous teenagers, try to communicate with demons using a Spirit Board. They succeed, but the demon they talk to isn't quite what they expected.
Raul Toledo is 20 year old filmmaker native to Mexico City.
Shortly after moving to the United States, he found his passion as a filmmaker, with a mission of creating meaningful and entertaining content.