A man must decide whether to intervene and stop a casual commuting rule breaker, or live with a lifetime of regret. A comedy about a passive man with an overactive imagination.
Director Biography – Ben S. Hyland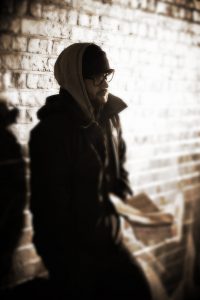 Ben S. Hyland is a filmmaker that likes to explore narratives with heart warming and sometimes harrowing subject matters. Striking a balance between hard hitting and intimate stories of friendship and family.
Ben recently directed short films exploring human trafficking and domestic abuse respectively, working closely with survivors of abuse to get an authentic feel to the characters within the films.
He won the Colchester Film Festival 60hr Challenge 2017 from 800+ entries. He also won the LaCie #PushPlay 2017 European Filmmaker Competition from 400+ entires. His films have played around the world including BAFTA qualifying Aesthetica.
This year Ben was a presenter at the BVE in The Excel Centre. Speaking about his career in independent filmmaking. In 2017 he was a speaker at the London Scriptwriter festival.
Other recent notable achievements are being shortlisted for the 2017 Jamesons First Shot competition placing in the top 20 from 2171 entires and being accepted onto the London Scriptwriter festival Talent Campus to develop a feature film concept.
New Mexico providing jobs and producing for local artist and talent.