418 MONTEZUMA AVE, SANTA FE NM 87501
Friday, February 14th at 11:00 – 1:00 PM
A bright sunny afternoon in november. It is wind-down time after gym class for the 2nd graders. Michael and eleven other children lie side by side on the floor of the gym, breathing quietly. Suddenly, a detonation tears the silence.
The gym teacher immediately understands that he now bears the life-and death responsibility to lead the children to safety. He manages to hide them in his office. But as the shooter enters the gymnasium, Michael realizes he might know the shooter, and sneaks out…
The gym teacher will now have to risk everything, including his own life, to keep Michael safe.
Safety is an adaptation of the 2015 acclaimed short story by Lydia Fitzpatrick.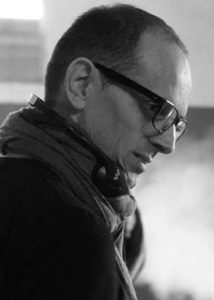 Fabrice Joubert is an award-winning French film writer/director who comes from the animation world. He started his career in Los Angeles as an animator and storyboard artist before going into writing and directing films. He was nominated for an Oscar in 2010 for his short film French Roast. Safety is his first endeavor in live action.