The bond of two sisters growing up in an abusive home.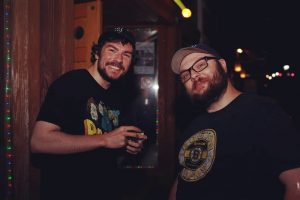 My brother Joel and I grew up in Massachusetts, we lost our best friend to gun violence at a very young age. This has had a profound impact on the types of stories we tell. We Studied film at NMSU and were mentored by the late Mark Medoff. We are currently finishing our MFA's in film at Ohio University.
My brother and I thought it was extremely important to tell this story about a bond of sisters growing up in an abusive house. Growing up we were lucky enough to have the influences of strong women in our life, who (like an alarming amount of women) unfortunately had to deal with abuse, assault, and trauma. It's important for not only women, but also men to bring these stories to the public conscience in hopes that one day these types of abuse won't be so prevalent in society.