Sunday February 15th, 4:00 – 6:-00 PM at the Jean Cocteau Cinema
Two mother daughters must contend with their grief and complicated feelings for one another when the man who connects them dies.
Director Biography – Aisling Chin-Yee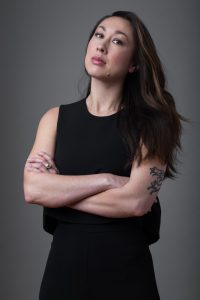 Aisling Chin-Yee is an award-winning documentary and fiction producer, writer, and director based in Montreal, Canada. She began her production career as an associate producer at the National Film Board of Canada in 2006, joined Prospector Films as producer and director in 2010, and went on to found Fluent Films in 2016. In 2017, She co-created the #AfterMeToo movement, fund and report, which analyzes the issue of sexual misconduct in the entertainment industry. In 2018 she was selected in the inaugural cohort of professionals in the 50 Women Change the World in Media and Entertainment in Hollywood, and sits on the board of Women in View. Aisling is currently directing the feature film, The Rest of Us and the documentary Billy Tipton.